The Real Saint Nicholas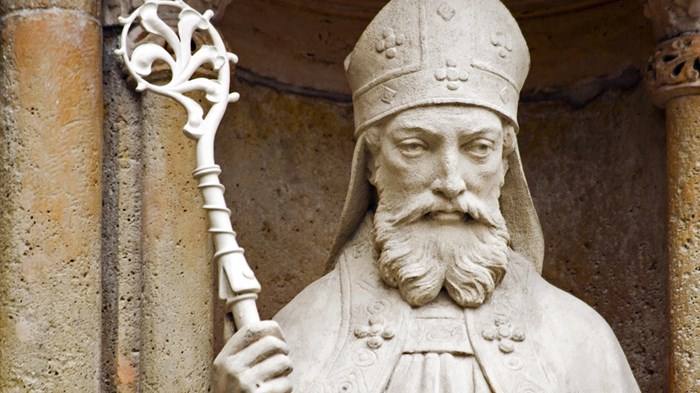 December 6 marks Saint Nicholas Day, and I thought I'd mark the beginning of the Christmas season by telling the story of Santa Claus's namesake. But before I do, I should remark that, historically speaking, there's not much we really know about Nicholas. Though he's one of the most popular saints in the Greek and Latin churches, his existence isn't attested by any historical document. All we can say is that he was probably the bishop of Myra (near modern Finike, Turkey) sometime in the 300s.
That said, there are of course many legends about Nicholas, and since these have influenced people throughout history, and they likely illustrate something about the historical man, they are fair game for a publication, like ours, devoted to Christian history.
Supposedly, Nicholas was born to a wealthy family in Patara, Lycia. His parents died, and he inherited a considerable sum of money, but he kept none of it. In the most famous story about his life, he threw bags of gold through the windows of three girls about to be forced into lives of prostitution. At least that's the most common version of the story; there are others, including an excessively grim one where the three girls are beheaded by an innkeeper and pickled in a tub of brine until Nicholas resurrects them.
After a couple of miracles (he's sometimes called Nicholas the Wonder-Worker) performed while he was still a boy, Nicholas was chosen by the people of Myra to be their new bishop. But it wasn't long before Diocletian and Maximian began their persecutions of Christians, and the new bishop was imprisoned.
When Constantine became emperor, Nicholas was released with countless others and returned to his preaching only to find a new threat: Arianism. ...
You have reached the end of this Article Preview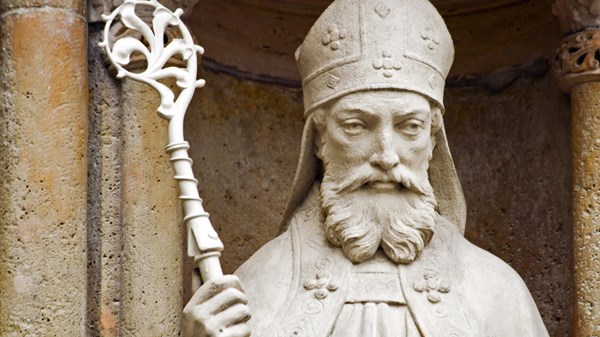 08/08/2008