Top Eight Historically Incorrect Christmas Songs
Top Eight Historically Incorrect Christmas Songs
How to be a loudmouth know-it-all at your carol sing.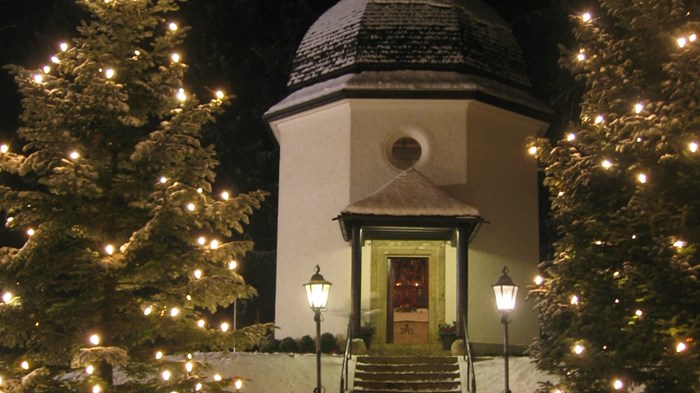 Image: Gakuro
I love Christmas music. Not as much as the blogosphere's Ernie (Not Bert), Andy Cirzan, or some of the Christmas music nuts I've met. But still, 10,000 Christmas songs on my hard drive probably qualifies me as a fanatic.
There are ample songs that grate (if you think the Chipmunks are bad, try the Chippers, Woody the Chipmunk, or any of the Chipmunk ripoff albums that came after "Christmas Don't Be Late" hit it big in 1958). But there are other songs that are just plain wrong—and many of them are among the most popular of the season. Here, for your interrupting pleasure during your family singing, your Christmas Eve neighborhood caroling, or similar opportunities, are the best songs to cluck at.
An easy one just to start the list. Bethlehem is landlocked, so it is historically improbable that our savior Christ and his lady came sailing in on Christmas day in the morning. But that's not all that's problematic about the song. Where's Joseph? If it's just Jesus and Mary, why do they need three ships? Surely Mary didn't just arrive in Bethlehem the morning of the birth.
The history of the song is unclear, but several of the more reputable books on Christmas carol history suggest that its origins may have had something to do with a story of three ships carrying relics of the Magi to Cologne, Germany, in 1162.
The song as it is sung today first appeared in William B. Sandys's wonderful 1833 volume, Christmastide: Its History, Festivities And Carols. No surprise there: Christmastide also marked the first publication of God Rest You Merry, Gentlemen, The First Nowell, and other great carols. Sandys was interested in "the curious fancy" of three ships bearing ...
You have reached the end of this Article Preview