Campus of Moody's School for Poor Girls Resurrected as Christian College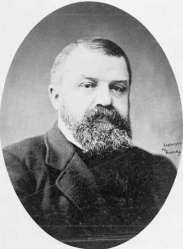 This slideshow is only available for subscribers.
Please log in or subscribe to view the slideshow.
A few days after Christmas I caught up with some news stories about the sale of the boarding schools evangelist Dwight L. Moody founded for poor children in 1879 (the Northfield Seminary for Young Ladies) and 1881 (the Mount Hermon School for Boys). Hat tip to Philadelphia journalist W. G. Shuster for the links.
The basic facts according to news reports:
The Massachusetts schools had gone co-ed in 1971, consolidated on one campus in 2005, and needed to find an appropriate owner for the unused and deteriorating Northfield Campus.
Hobby Lobby, a privately held retail chain with a Christian vision, purchased the property for a nominal $100,000 and a commitment to preserve the historic campus and building. They are planning to spend about $5 million in operations and capital improvement projects over the next few years.
Hobby Lobby then donated the property to the C. S. Lewis Foundation, which since its founding in 1986 has been looking for a way to start a great books college based on a Christian educational vision.
The C. S. Lewis Foundation (which earlier purchased and refurbished Lewis's Oxford home known as "The Kilns" and holds periodic seminars there) plans to launch C. S. Lewis College on the Northfield campus in 2012 with an initial entering class of 400, a faculty of 40, and a staff of 45.
So what is the story behind the schools Dwight L. Moody founded and the campus that will soon take the name of C. S. Lewis?
As someone with only a rudimentary education, Moody quickly learned the value of practical learning. He was not interested in educational theory or systems. He was interested in equipping people who did not ordinarily have access to education—women, the poor, ethnic minorities. And with his passion for evangelism, ...
You have reached the end of this Article Preview