Signs and Wonders: The Charismatic Power of Early Christianity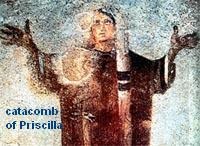 This slideshow is only available for subscribers.
Please log in or subscribe to view the slideshow.
When we teach about the early church, we frequently omit the story of spiritual gifts.
Cessationism is the belief that the miracles of Jesus' lifetime and the apostolic period happened solely to attest to the authority and inspiration of the apostolic writings, and that miracles and extraordinary spiritual gifts ceased after the writing of the apostolic documents was concluded.
As writers such as ex-Dallas Seminary professor Jack Deere have argued, this is a position with no biblical foundation. But it also has a problem with the historical record. That record shows clearly that the early church was quite active in the charismatic gifts at least through 200 AD. There was a decline in the 3rd century, and then again it became active.
Sadly, many writers and teachers who are not cessationist continue to give the impression that miracles and extraordinary gifts were phenomena limited to the apostolic period. The way the early church is usually taught, we hear much about martyrdom and persecution; much about Gnostics and Arians and doctrinal disputes; much about how bishops and clergy roles evolved, and how the apostolic tradition was passed down and the canon of the New Testament evolved.
We hear how Tertullian scoffed at those who tried to translate the gospel into the categories of Greek philosophy; how Origen of Alexandria nearly single-handedly invented the systematic study of the Bible; how Irenaeus defended the faith against a host of heresies and spoke of the Work of Christ in illuminating new ways; how Cyprian insisted on the unity of the church and its necessity for salvation.
What we don't usually hear is how these same august teachers and bishops from the 100s and 200s AD and beyond - Tertullian, Cyprian, Irenaeus, ...
You have reached the end of this Article Preview