Family Feuds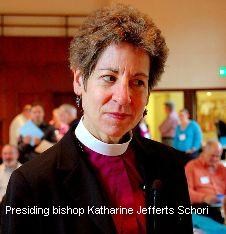 This slideshow is only available for subscribers.
Please log in or subscribe to view the slideshow.
Now is not a happy time to be an Episcopalian, or an Anglican, or an Anglican who was until recently an Episcopalian, or any permutation thereof. After agreeing to a temporary moratorium on ordaining homosexual bishops, the Episcopal Church - the American branch of the Anglican Communion, so named because Anglican sounded treasonously English during the Revolutionary War - voted last week to lift the moratorium and begin developing a liturgy to bless same-sex unions. (Though the Episcopal Church's presiding bishop is, after the fact, claiming the vote didn't actually mean that.)
The exodus of conservative members and parishes already underway is sure to continue, along with an increase in expressions of anger, chagrin, and sadness on all sides. Oh, and there will be plenty of valuable church properties to wrestle over, too.
Although several other Protestant denominations have been agonizing over homosexuality for years now, Episcopalians seem to be tied in the tightest knots, an impression created in part because they make such great news.
I once asked an Associated Press religion reporter about what seemed to me excessive coverage of the Episcopal Church, and she pointed out that stories about that church usually involve sex, money, and power (Episcopalians make up 7 percent of the U.S. Senate, for example, though less than 2 percent of the American population), plus, just as important, Episcopalians helpfully tell reporters when and where to show up. Local dioceses have annual conventions. The General Convention of the Episcopal Church in the United States, the group that met last week, convenes every three years. Bishops from the entire Anglican Communion meet every ten years at Lambeth Palace in England. To get a sense ...
You have reached the end of this Article Preview