The Good Depression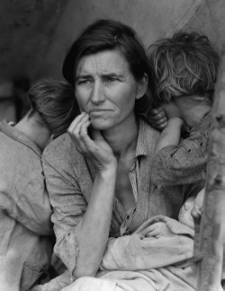 This slideshow is only available for subscribers.
Please log in or subscribe to view the slideshow.
The day will come when American presidents will no longer feel compelled to visit the beaches of Normandy on landmark anniversaries. Like other great feats of self-sacrifice, D-Day will fade from public memory. The veterans will pass away. And no movie can replace hearing their first-person accounts of these heroic, horrific events. But for now, anniversaries still stir presidents to deliver new words of appreciation for the soldiers who never returned home. Official visits bring to our television screens the haunting images of rows and rows of white crosses that mark veteran graves.
"˜It was unknowable then, but so much of the progress that would define the 20th century, on both sides of the Atlantic, came down to the battle for a slice of beach only six miles long and two miles wide," President Obama said on June 6, the 65th anniversary. "More particularly, it came down to the men who landed here - those who now rest in this place for eternity, and those who are with us here today. Perhaps more than any other reason, you, the veterans of that landing, are why we still remember what happened on D-Day. You're why we keep coming back."
President Obama noted that these soldiers could have shrunk from the daunting task. They didn't have to run down the landing craft or scale the cliffs. Officers ensured that they would, for the only thing more dangerous than advancing was staying put. But something else steeled them for the mission. As Christians experience in their pilgrimage of faith, personal history prepares us for the unknown future. For the men of D-Day and the entire World War II generation, that history was the Great Depression.
Tom Brokaw, who celebrated these men and women in The Greatest Generation drew this connection ...
You have reached the end of this Article Preview