My Top 5 Books on the Liberal Protestant Imagination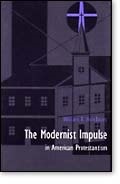 This slideshow is only available for subscribers.
Please log in or subscribe to view the slideshow.
This list represents my own perhaps quirky take on the Protestant mainline in America. My primary interest is not theological development (for that, see Gary Dorrien's series The Making of American Liberal Theology), nor institutional history (a recent exemplar is Margaret Lamberts Bendroth's A School of the Church), but the logic of the mainline—how thinkers within that tradition made decisions, and lived them out, and what they believed was at stake.
This award-winning intellectual history traces three emphases—adaptation to modern culture, the immanence of God in historical processes, and faith in progress—from the end of the Civil War through the 1930s. Hutchison is sympathetic to the tradition he chronicles, but not uncritical, and the book brims with insights.
Even if you have never heard of August H. Strong or considered historical consciousness a dilemma, this book will reward your reading. President of Rochester Theological Seminary from 1872 to 1912, Strong led that institution through profound changes, not all of which he applauded. He found himself constantly revising his widely used Systematic Theology text in an attempt to preserve timeless essentials of Christianity while biblical scholarship pressed toward historicism, the assumption that all human knowledge, including knowledge of God, is limited by historical context and therefore subject to change. Wacker ultimately judges Strong a tragic figure, unable to reconcile two incompatible worlds.
A leading biblical scholar at the center of liberal Protestant scholarship, ...
You have reached the end of this Article Preview