A.D. 70 Titus Destroys Jerusalem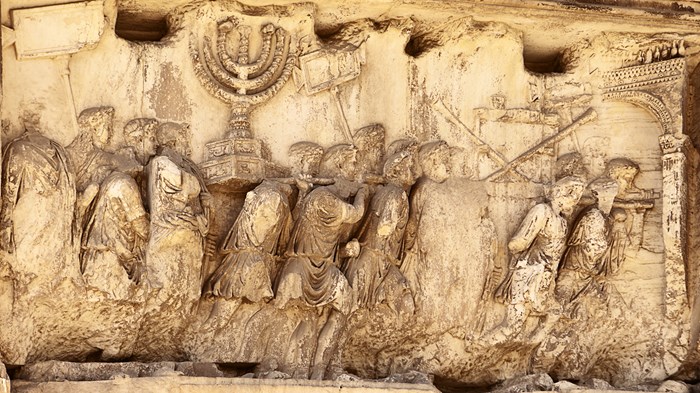 Gessius Florus loved money and hated Jews. As Roman procurator, he ruled Judea, caring little for their religious sensibilities. When tax revenues were low, he seized silver from the temple. As the uproar against him grew, in A.D. 66, he sent troops into Jerusalem who massacred 3,600 citizens. Florus's action touched off an explosive rebellion—the First Jewish Revolt—that had been sizzling for some time.
Launching the Revolt
The Jewish Revolt began—and met its bitter end—at Masada, a hunk of rock overlooking the Dead Sea. The Romans had built a virtually impregnable fortress there. Yet the atrocities of Florus inspired some crazy Zealots to attack Masada. Amazingly, they won, slaughtering the Roman army there.
In Jerusalem, the temple captain signified solidarity with the revolt by stopping the daily sacrifices to Caesar. Soon all Jerusalem was in an uproar, expelling or killing the Roman troops. Then all Judea was in revolt; then Galilee.
Cestius Callus, the Roman governor of the region, marched from Syria with twenty thousand soldiers. He besieged Jerusalem for six months, yet failed. He left six thousand dead Roman soldiers, not to mention weaponry that the Jewish defenders picked up and used.
Emperor Nero then sent Vespasian, a decorated general, to quell the Judean rebellion. Vespasian put down the opposition in Galilee, then in Transjordan, then in Idumea. He circled in on Jerusalem. But before the coup de grace, Nero died. Vespasian became embroiled in a leadership struggle that concluded with the eastern armies calling for him to be emperor. One of his first imperial acts was to appoint his son Titus to conduct the Jewish War.
Crushing the Revolt
By now, Jerusalem was isolated from the rest ...
You have reached the end of this Article Preview