Columbus and Christianity: Did You Know?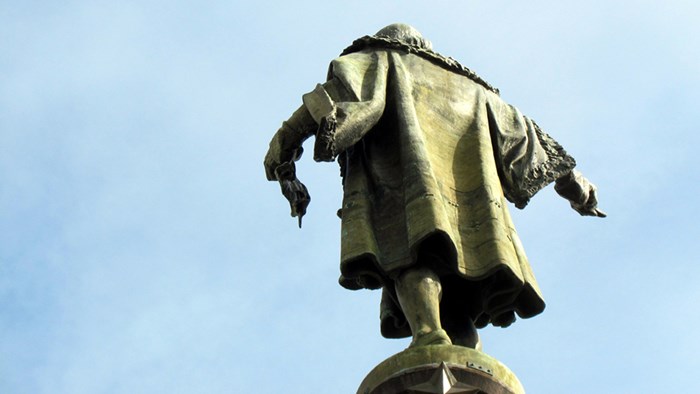 Contrary to legend, Columbus did not sail to prove the earth was round. Most educated Europeans and mariners already knew that.
Columbus estimated the size of the Atlantic Ocean partially from reading his Bible. He had read in the Second Book of Esdras (in the Apocrypha) that God created the world in seven parts, six of them dry land and the seventh water. He thus calculated that the ocean separating Portugal from Cipangu (Japan) was one-seventh of the earth's circumference, or about 2,400 miles. He figured that by sailing 100 miles per day, he could reach the Indies in 30 days.
Unlike many sailors then and now, Christopher Columbus never used profanity.
During Columbus's voyages, the ships' crews observed religious rites. Every time they turned the half-hour glass (their primary means of keeping time), they cried: "Blessed be the hour of our Savior's birth / blessed be the Virgin Mary who bore him / and blessed be John who baptized him." They finished each day by singing vespers together (although reportedly they sang out of tune).
Not until his third voyage did Columbus actually land on the American mainland. Seeing four rivers flowing from the landmass, he believed he had encountered the Garden of Eden. He died in 1506 unaware he had landed thousands of miles short of the Orient.
Irish and French Catholics have argued that Columbus, who "brought the Christian faith to half the world," should be named a saint. Though the move had the approval of Pope Pius IX (reign 1846–1878), Columbus was never canonized because he fathered an illegitimate child, and there was no proof he had performed a miracle.
Between 1493 and 1820, Spain sent some 15,585 missionaries to the Americas. ...
You have reached the end of this Article Preview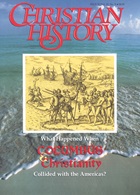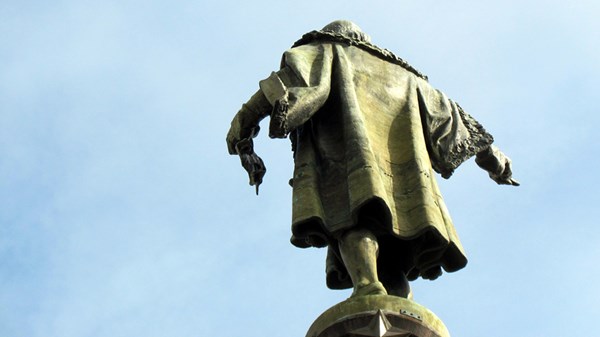 07/01/1992