Prison Reform: Brutality Behind Bars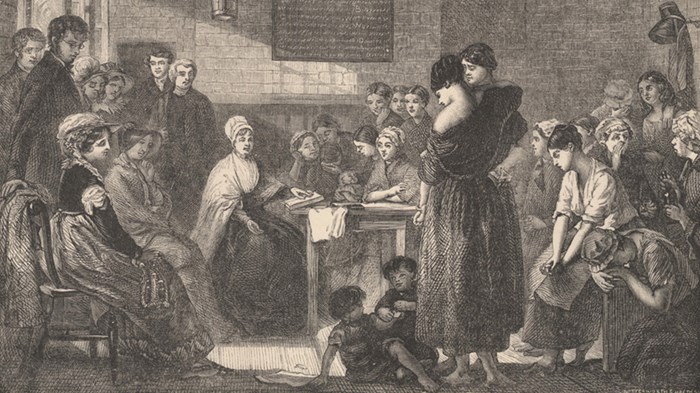 Today many people worry that our society is too lenient on prisoners. In the early 1800s, Elizabeth Fry worried about the opposite—and for good reason.
England's prisons were infamous for filth, brutality, and extreme suffering. The idea was to punish not to reform prisoners.
In the women's division, where Fry would direct her greatest reform efforts, inmates were usually crammed into one room: those tried and those awaiting trial, those guilty of misdemeanors and those guilty of capital offenses. Typically a woman's children would accompany her to prison. Thus a woman who, with her children, awaited her trial for stealing an apple lived in the same crammed space as a woman who may have been convicted of murder.
All basic human activities—eating, sleeping, defecation—were performed in the same confined area. Women and children lived in destitute poverty and obtained clothes, alcohol, even food by begging or stealing. Many women simply sat around in a drunken stupor stark naked.
Most prisoners who were not cared for by families or charities remained clothesless or starved to death. Children often remained in the prison until their mothers died or were executed. They clung to their mothers and watched as they were led to the gallows and hung.
Elizabeth Fry was one of the few who sought to do something about all this.
Render them peaceable
Fry was born Elizabeth Gurney, daughter of a wealthy Norwich banker. When she was 18, she heard a sermon by American Quaker William Savery, and she rededicated her life to Christ and became a Quaker. In 1800 she married Joseph Fry, and she eventually raised eleven children. Family responsibilities, however, did not dampen her conviction, inspired by her faith, that ...
You have reached the end of this Article Preview