Building a Holy City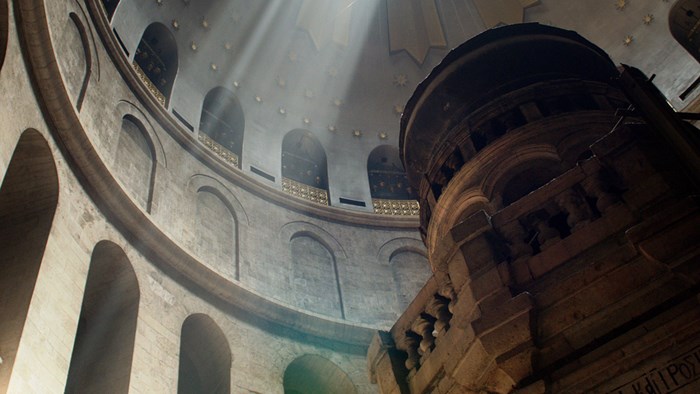 IN A.D. 325, JUST NINE MONTHS after Constantine became sole ruler of the whole Roman empire, Christian leaders came together for their first ever "global summit" – the Council of Nicaea. Their purpose was to debate and state more clearly their understanding of Jesus' identity. Of all the regions represented at that meeting, one province was set to be transformed by the onset of the Constantinian era more than any other—Palestine, the land of Jesus' birth.
Everything changed overnight. Christians in previous centuries had expressed some interest in Jesus' homeland, and a few had even traveled there to see the sites described in the Gospels. Yet the land itself, still under pagan rulers, scarcely reflected the significance that Christians ascribed to it. After all, this was the land that had witnessed the Incarnation! Yet Christians were a small minority there, and the province remained something of a "backwater" within the wider empire.
Now, with a new emperor, there was an opportunity for a "new day. Within just two generations, Palestine was transformed. Christian visitors started arriving in vast numbers, and many stayed and established Christian communities in or around Jerusalem. They built numerous churches and developed a "pilgrimage trail" for those who wished to visit all the Gospel sites. They developed creative forms of worship that were adapted both to the place and to the season, something that would color the nature of Christian worship around the world to this day. Palestine was no longer (from an imperial point of view) a buffer–zone on the eastern border, but a vital—even central—part of the new empire. So began the "Byzantine" ...
You have reached the end of this Article Preview