Jarena Lee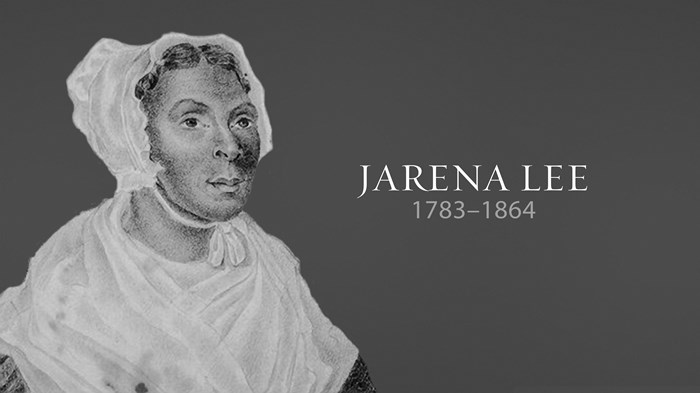 One Sunday in 1817, Jarena Lee attended a service at Mother Bethel African Methodist Episcopal (AME) Church in Philadelphia. A former servant, Lee had become a Christian nearly a decade before—a conversion experience which also awoke her desire to preach. Although she had expressed this calling to church leaders, Lee had never taken the pulpit. Until today.
Originally scheduled to preach, the Reverend Richard Williams was unable to speak the words he had prepared. Impulsively, Lee rose from her seat and addressed the congregation.
"During the exhortation, God made manifest his power in a manner sufficient to show the world that I was called to labor according to my ability, and the grace given unto me, in the vineyard of the good husbandman," Lee later wrote.
Richard Allen, the African Methodist Episcopal Church founder and denomination bishop who also served as Mother Bethel's pastor, was in the audience that day. Lee had informed Allen of her aspirations eight years earlier, but he hadn't felt comfortable letting a woman speak from the pulpit. But that Sunday Allen changed his mind, convinced that God's gift was operating in her that day. Following this, Lee would embark upon a career of public preaching.
The first African American woman to preach the gospel publicly, Lee preached to racially mixed Methodists, Presbyterian, Baptist, and Wesleyan audiences across the mid-Atlantic states, lower Canada, Cincinnati, Detroit, and New England. What's more, she did so at a time when slavery was legal and neither African Americans nor women could own property or vote.
A Tortured Soul
According to her autobiography, Lee was born on February 11, 1783 in Cape May, New Jersey. Though born into freedom, Lee grew up separated from her parents because of her work as a maid in a white household 60 miles from her hometown. She later recounted that at the age of seven, she recognized her sinful condition, though she had no knowledge of the gospel.
Lee's autobiography offers few other details about her childhood or young adult life, jumping to 1804—a year that marked the beginning of her conversion. At the age of 20, Lee attended a Presbyterian meeting in Philadelphia where once again she was convinced of her wretchedness, but found no place of refuge. "But not knowing how to run immediately to the Lord for help, I was driven of Satan, in the course of a few days, and tempted to destroy myself," she wrote.
Despite her illness, Lee continued to seek after the Lord. For several months she attended St. Paul's Episcopal Church, drawn to the congregation by her affinity to its preaching style. But Lee never joined the congregation. "It appeared that there was a wall between me and a communion with that people, which was higher than I could possibly see over, and seemed to make this impression upon my mind, this is not the people for you [her italics]," she wrote. It appears as though Lee used euphemistic language to describe either racial segregation or discrimination at the Episcopal church, a claim corroborated by historian Carol George's notes that the congregation segregated seating and that the service targeted the social elite rather than formerly enslaved and/or less educated persons.
A Self-Made Woman
The decision to leave the Episcopal church proved to be a turning point along Lee's spiritual journey. According to Lee's narrative, the very day she decided against joining the Episcopal congregation she attended the afternoon service at Mount Bethel AME Church with the head cook of her rooming house. There she first encountered the preaching of Allen, a former slave turned itinerant Methodist preacher. Allen, who was based in Philadelphia, also served as the primary leader of a group of African American members of St. George's Methodist Episcopal Church. (The group had collectively left the congregation in the early 1790s after the church's white trustees had forcibly removed them from their seats during a 5 a.m. prayer meeting, appalled that they had not abided by the building's segregated seating.)
Following Allen's sermon, Lee committed to the AME congregation. What followed were three spiritually exhausting weeks. She wrote, "From the day on which I first went to the Methodist Church, until the hour of my deliverance, I was strangely buffetted [sic] by that enemy of all righteousness—the devil." All of the spiritual trouble she had experienced over the previous years came back upon her with a fury. Lee became despondent, returning to her desires of "the vanities of this life," but this decision only increased her depression. Once again, Lee entertained ending her life. According to her narrative, God intervened by sending her a frightening vision one fateful night:
That night I formed a resolution to pray; which, when resolved upon, there appeared, sitting in one corner of the room, Satan, in the form of a monstrous dog, and in a rage, as if in pursuit, his tongue protruding from his mouth to a great length, and his eyes looked like two balls of fire; it soon, however, vanished out of my sight. From this state of terror and dismay, I was happily delivered under the preaching of the Gospel as before related.
After this crisis, she returned to church and professed faith in Christ even as Allen was announcing the text of the sermon. Before Allen had the opportunity to preach, Lee "did leap to my feet, and declare that God, for Christ's sake, had pardoned the sins of my soul."
Between four and five years after my sanctification, on a certain time, an impressive silence fell upon me, and I stood as if someone was about to speak to me, yet I had no such thought in my heart. But to my utter surprise, there seemed to sound a voice which I thought I distinctly heard, and most certainly understood, which said to me, "Go preach the Gospel!" I immediately replied aloud, "No one will believe me." Again I listened, and again the same voice seemed to say—"Preach the Gospel; I will put words in your mouth, and will turn your enemies to become your friends."
Lee related this occurrence with the proper, holy restraint in keeping with a 19th-century spiritual autobiography. No pious Christian, especially a Methodist, would seek out such a high calling. ("It is God who seeks.") Yet Lee offered a robust defense of her call to preach, and by extension, a woman's call to preach.
Despite Lee's convictions, Allen initially denied Lee's request, citing the denomination's policy on female preachers. Shortly after her request, Lee married Joseph Lee in 1811, an African American Methodist pastor, and the Lees re-located to Snow Hill, New Jersey, where they served in an African Methodist congregation. After Joseph's death in 1818, Lee once again sought Allen's permission to preach publicly. By this time, Allen had become the bishop of the AME church and was free to decide the matter himself. He permitted Lee to hold a prayer meeting in her home and to exhort when the occasion presented itself.
After Lee's first time at the pulpit, Allen publicly affirmed her calling to preach the gospel. In true Methodist form, Lee began preaching at house meetings and on occasion, was given permission by Allen and other elders of AME churches to preach on Sunday mornings. In additional to occasional opposition from church leaders, caring for her young son also made Lee's itinerant ministry challenging. During her ministry in her home state of New Jersey, Lee's mother cared for her son. Later, Lee would leave her son in the care of Allen and his wife, Sarah, while she ministered on the circuit.
That Lee's preaching career occurred during the Second Great Awakening signifies a willingness and desire people had to hear the gospel preached—even if by an African American woman. Though Lee did encounter resistance at times, the audiences in the West (at that time Michigan, Ohio, and Western New York) received her. Historians have argued that displaced settlers on the frontier were eager to hear preaching, and that frontier women had a particular affinity for itinerant preachers. Lee's ministry fits neatly within this spatial context. As she found success in her ministry, she did so owing to her message and her style. As revival preaching in the West had to excite audiences, Lee was no bland preacher. She recounted one service in Portsmouth, Ohio in 1839 where "the first Sabbath I spoke to the class, five fell to the floor under the influence of God's power."
Lee preached for more than 20 years until illness slowed her, dying in 1849 shortly after publishing a third revision of her autobiography, first written 16 years earlier. The book defended her calling to preach and helped to further the cause of African Methodism as she journaled her many travels and the acceptance she received as an official AME itinerant. Lee was instrumental in the expansion of women's roles within the AME church as well as the denomination's growth in its infancy.
Lee's life and work offer us a glimpse into the world of an extraordinary Christian woman, illuminating what life was like for an itinerant Methodist preacher and the difficulties of being the first woman preacher in the AME church. Despite little education, Lee preached to audiences from slave-holding Maryland all the way up to Canada. Describing herself as a "self-taught person," Lee could also be termed as a "self-made person," worthy of standing with her contemporaries, the "self-made men" Richard Allen and Frederick Douglass. But she is not only a leading figure for African Americans during the Second Great Awakening, she is also a trailblazer for women in ministry.
Eric Michael Washington is an associate professor of history and director of the African and African Diaspora Studies minor program at Calvin College, Grand Rapids, Michigan. He specializes in African and African Diaspora intellectual and cultural history.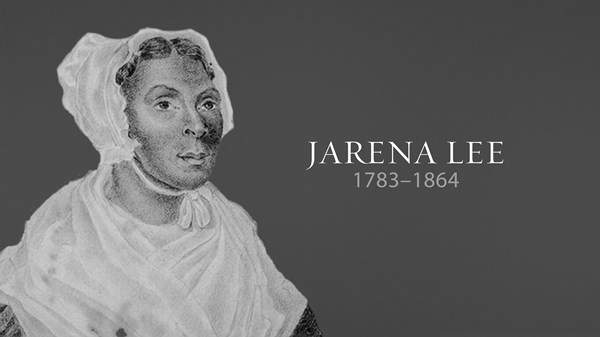 05/23/2017