On Friday, the trustees of Northern Baptist Theological Seminary elected a new president, ending a two year interim since the departure of Chuck Moore for Hillside Chapel in Dayton, Ohio.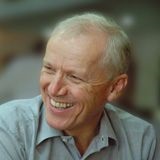 The new president is a Scot - Alistair Brown, general director of the Baptist Missionary Society in Didcot, Oxfordshire, UK. Brown has a Ph.D. in New Testament from the University of Edinburgh and an MBA from the Open University. Before his 12 year stint at the BMS, he was for 10 years senior pastor of a church in Aberdeen.
That MBA may come in handy as Northern Seminary seeks to sell its extremely valuable property in Lombard, Illinois, and relocates to less expensive digs. See Madison Trammel's 2007 news story, "Retooling Seminary" for more background.