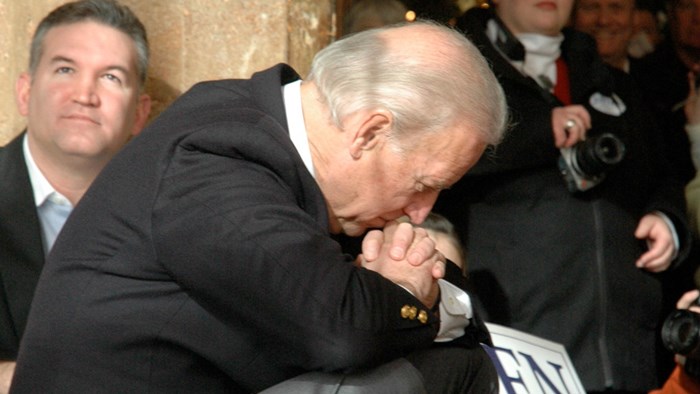 Image: Cynthia Johnson WEBN News
I really admire this passage from Joe Biden's memoir, Promises to Keep. It's about the sudden death of his wife, Neilia (above), and their baby daughter Naomi in a car accident shortly after his election to the Senate in 1992. It is defiantly not an explication of the power of faith, but rather an honest – and politically risky – description of what it really felt like. His faith returned later, but I think anyone who has been through horrific tragedy will appreciate the honesty here:
They flew us to Wilmington, but I didn't know anything for sure until I got to the hospital. All the way up, I kept telling myself that everything was going to be okay, that I was letting my imagination run away with me, but the minute I got to the hospital and saw Jimmy's face, I knew the worst had happened. Beau, Hunt and Naomi had been in the car with Neilia when the accident happened. Neilia had been killed and so had our baby daughter. The boys were both alive, but Beau ...
1