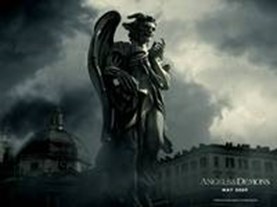 Catholic League president William Donohue has been dissing the upcoming Angels & Demons–the prequel to The Da Vinci Code–for a couple of months now, claiming the film to be a "smear" on the Catholic Church. For the most part, the filmmakers have taken the high road and remained silent.
No longer. In a measured but strongly-worded op-ed today in The Huffington Post, A&D director Ron Howard responds by saying that Donohue should essentially zip it till he sees the movie.
Howard writes that Donohue "is on a mission . . . to paint me and the movie I directed, Angels & Demons, as anti-Catholic . . .
"Let me be clear," Howard continues. "Neither I nor Angels & Demons are anti-Catholic. And let me be a little controversial: I believe Catholics, including most in the hierarchy of the Church, will enjoy the movie for what it is: an exciting mystery, set in the awe-inspiring beauty of Rome. After all, in Angels & Demons, Professor Robert Langdon teams up with the Catholic Church to thwart a vicious attack against the Vatican. What, exactly, is anti-Catholic about that?"
Donohue has written a booklet, Angels & Demons: More Demonic Than Angelic (available for a $5 donation to the Catholic League), which he said that A&D "details the myths, lies and smears that are made against the Catholic Church [in A&D]. It also provides evidence of the anti-Catholic animus harbored by those associated with the film.
"Author Dan Brown and director Ron Howard are . . . obsessed with Catholicism. It is not enough to criticize it - they are hell bent on demonizing it. It is not enough to drag out dirty laundry - they invent it. And the fact that they pay absolutely no price for their propaganda shows beyond dispute that anti-Catholicism is the one bigotry Hollywood likes."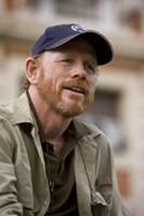 Howard says Donohue needs to lighten up and recognize a work of fiction for what it is: Just fiction.
"Mr. Donohue's booklet accuses us of lying when our movie trailer says the Catholic Church ordered a brutal massacre to silence the Illuminati centuries ago," Howard writes. "It would be a lie if we had ever suggested our movie is anything other than a work of fiction (if it were a documentary, our talk of massacres would have referenced the Inquisition or the Crusades). And if fictional movies could never take liberties with reality, then there would have been no Ben-Hur, no Barabbas, The Robe, Gone With The Wind, or Titanic. Not to mention Splash!
"I guess Mr. Donohue and I do have one thing in common: we both like to create fictional tales, as he has done with his silly and mean-spirited work of propaganda. "
Howard concludes with these words: "I know faith is believing without seeing (and a boycott would be disbelieving without seeing). But I don't expect William Donohue to have faith in me, so I encourage him to see Angels & Demons for himself. Then he will finally witness, and perhaps believe, that what I say is true."