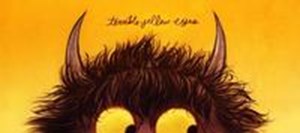 The film I'm most looking forward to this fall is Where the Wild Things Are, opening October 16. I'm hardly alone in my anticipation; there are millions of fans of the book and the wonderful, whimsical art of Maurice Sendak.
Cory Godbey is one of them. A professional animator and illustrator in Greenville, S.C., Godbey launched TerribleYellowEyes.com, what is being called "a curatorial online project and ongoing blog with original works honoring Maurice Sendak."
If you like Sendak's art, you'll love this website, which features work from over 100 artists from around the world. And if you, like me, can't wait for this movie, spending a little time at TerribleYellowEyes will help to tide you over till the wild rumpus starts.