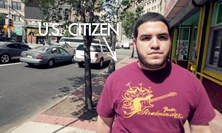 It's one thing to read stories about the complex issues surrounding immigration – including illegal or "undocumented" immigrants in our midst. It's another to meet a family through the medium of film, where you can see their faces, hear their voices, and better feel what they're going through.
That's part of the purpose of UnDocumented.tv, a new website produced by World Relief in partnership with a Chicago-area filmmaker. They describe themselves as a "media-driven, culture-shaping movement seeking to inspire and mobilize young Evangelical Christians towards championing the needs of immigrants. We're creating provocative, response-oriented short films paired with intentional experiences for groups and individuals. UnDocumented.tv will inspire Evangelicals to better understand and enter the immigration conversation. We will challenge our audience to move beyond any existing personal or media-driven bias and toward active involvement in social change."
It's a well-done, thought-provoking, Scripture-based call to think and act. It's certainly worth the nine and a half minutes to watch this short film.