As President Obama gears up his re-election campaign, the Democratic National Committee has tapped a well-connected Washington pastor to lead the party's religious outreach.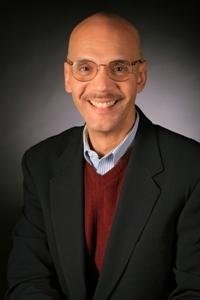 The Rev. Derrick Harkins is senior pastor of Nineteenth Street Baptist Church, one of Washington's oldest historically black churches, where Obama and his family worshipped right before his inauguration.
Harkins is also a board member of the National Association of Evangelicals, a nationwide umbrella group, and Faith in Public Life, a liberal strategy center. Earlier this month, Obama hosted NAE leaders at the White House.
"I have every expectation that people of faith will be a key part of a successful election for Democrats in 2012," Harkins said in a statement on Thursday (Oct. 20). The pastor added that he will attempt to engage religious Americans on immigration reform, Obama's new health care law and the role of religion in public life.
Joshua DuBois, who currently directs the White House Office of Faith-based and Neighborhood Partnerships, ran religious outreach for Obama's 2008 campaign and helped him gain a larger percentage of Catholics, Jews, mainline Protestants and evangelicals than Sen. John Kerry's 2004 campaign. As a federally commissioned officer, DuBois now is barred from some campaign activities, including fundraising.
Harkins is stepping into a role the DNC left empty during the 2010 midterm campaign, an absence that some party insiders blamed for large swaths of religious voters turning to the GOP.
Burns Strider, one of those critical voices, praised Harkins' appointment on Thursday.
"We fail in our politics and causes when we fail to dialogue with and build relationships in our faith communities," Strider, who led faith outreach for Hillary Rodham Clinton's 2008 presidential campaign, said in a statement. "Derrick has a deep and profound understanding and respect for these communities."
Patrick Gaspard, Executive Director of the Democratic National Committee, said Harkins' hiring "should be a clear sign to everyone that Democrats will be making our case to voters motivated by their faith and values in 2012."