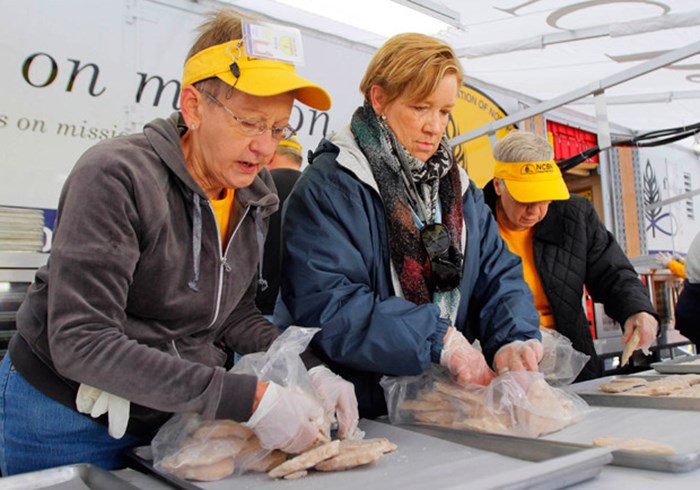 Image: John Swain/NAMB
When Hurricane Sandy churned up devastation in the Northeast last week, fresh Southern Baptist church plants—part of a new urban emphasis the Convention rolled out this summer—mobilized to help.
"I keep thinking, 'What if we weren't here?'" said Sterling Edwards, who planted a Southern Baptist church in Long Island six years ago, and a second about eight months ago. "What if we weren't mobilized and not able to reach out? Because we're seeing impact."
Edwards has opened up both his churches for disaster relief, offering showers, food storage, and a place to sleep for a team of about 50 disaster relief workers.
"One of the major obstacles for church planters [in New York] is that we live in a community with no perceivable, tangible need," he said. "So when a storm like Sandy comes along, it reveals the vulnerability of our community and in that sense, there is opportunity for us to be able to truly minister to people." ...
1