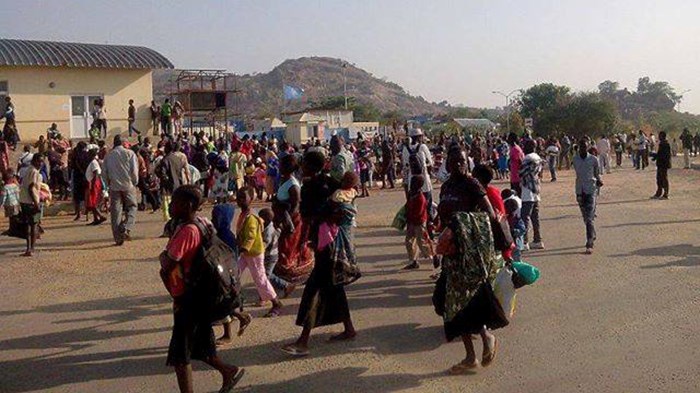 Image: UNMISS
Revised & Updated: Wed., Dec. 25:
A top UN official in South Sudan fears that thousands of South Sudanese may have died since the Sunday, Dec. 15, surge of political and ethnic violence. Earlier on Christmas eve, Toby Lanzer, one of the UN's top humanitarian officials in South Sudan, told the BBC:
"I think it's undeniable at this stage that there must have been thousands of people who have lost their lives. When I've looked at the hospitals in key towns and I've looked at the hospitals in the capital itself, the range of injuries, this is no longer a situation where we can merely say it's hundreds of people who've lost their lives." The UN High Commissioner for Human Rights, Navi Pillay, said: "There is a palpable fear among civilians of both Dinka and Nuer backgrounds that they will be killed on the basis of their ethnicity."
Initial reports from the UN Human Rights office that officials have discovered mass graves of people killed ...
1