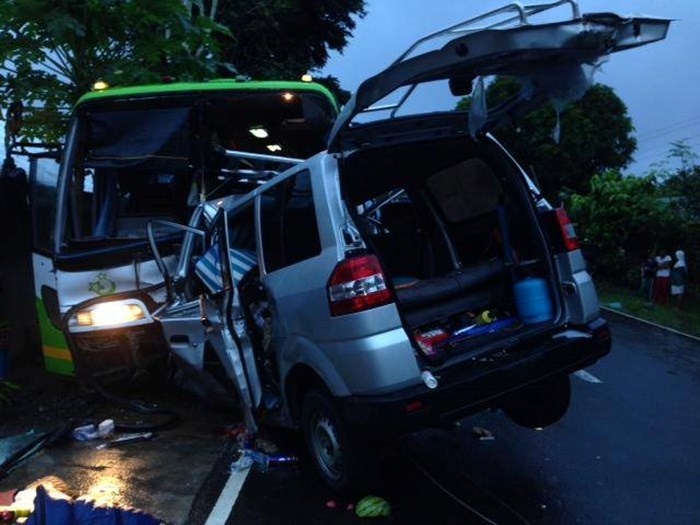 Image: Courtesy: GMA Online
About seven weeks after the devastating Haiyan typhoon in early November, the Christmas relief efforts of volunteers turned tragic as five pastors were killed in a van-bus crash today, Sunday, Dec. 29.
In total, six were killed and five others injured. The group of pastors were returning to Calamba City in Laguna after holding a humanitarian mission in Tonga town, Leyte, in the storm-damage zone.
According to local media reports:
Six persons were killed… when a van collided with a passenger bus before dawn on the national highway in Juban town, Sorsogon. According to Insp. Malou Calubaquid, Philippine National Police spokesperson in Bicol, the van was negotiating the Daang Maharlika Highway in Sitio (settlement) Hoyon-Hoyon in Juban when it collided with a Fortune Star bus. Calubaquid said the six fatalities included the drivers of the two vehicles. They were identified as Rosalito Malig, 56, the van driver, and Danilo Montefalcon, 50, the bus driver. The four other fatalities ...
1