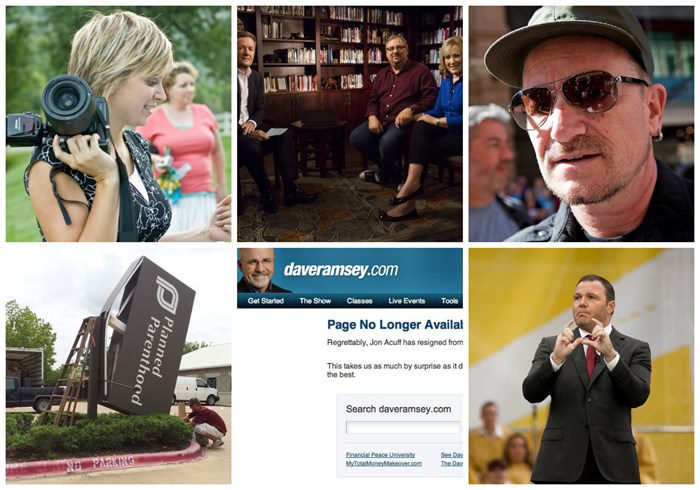 What do Bono, Jon Acuff, and the "wrath of God" have in common? All were subjects of the most-read Gleanings posts of 2013.
Here are the top 20 stories that kept readers clicking:
20) 'Duck Dynasty' Star's Suspension over Remarks on Gays Sends Fans into FrenzyA&E restores Phil Robertson to popular show and explains why. 19) Mumford and Sons Namesake Favors 'Jesus,' Not 'Christianity'Marcus Mumford to Rolling Stone: 'I've kind of separated myself from the culture of Christianity. 18) Why Rick Warren's Facebook Photo Angered Asian American ChristiansFailed attempt at humor comes as Saddleback prepares to launch Hong Kong campus. 17) 'Wrath of God' Keeps Popular Worship Song Out of 10,000-Plus ChurchesThe hymn's controversial lyrics are now making waves among Southern Baptists. 16) Joel Hunter's Son Isaac Found Dead After SuicideTwo Orlando-area megachurches ask for prayers for grieving family; Kay Warren, ...
1