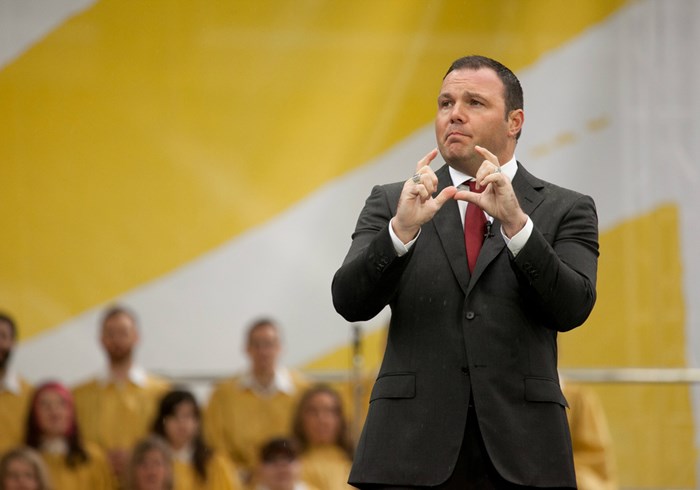 Image: Mars Hill Church/Flickr
Today, Tyndale House Publishers released the conclusions of a three-week investigation into allegations of plagiarism against Seattle megapastor Mark Driscoll that drew widespread attention. In the same public statement (copied below in full), Driscoll addresses the controversy for the first time.
"After taking the necessary and important time needed to investigate all aspects of this issue, Tyndale House Publishers has concluded the following," the publisher states. "Pertaining to his Tyndale book, A Call to Resurgence, Tyndale believes that Mark Driscoll did indeed adequately cite the work of Peter Jones. ... Tyndale rejects the claims that Mark Driscoll tried to take Peter Jones's ideas and claim them as his own."
Regarding a 1 Peter and 2 Peter study guide that InterVarsity Press told CT did not qualify as fair use, Driscoll states: "The error was unintentional, but serious nonetheless. I take responsibility for all of this. In order to make things ...
1