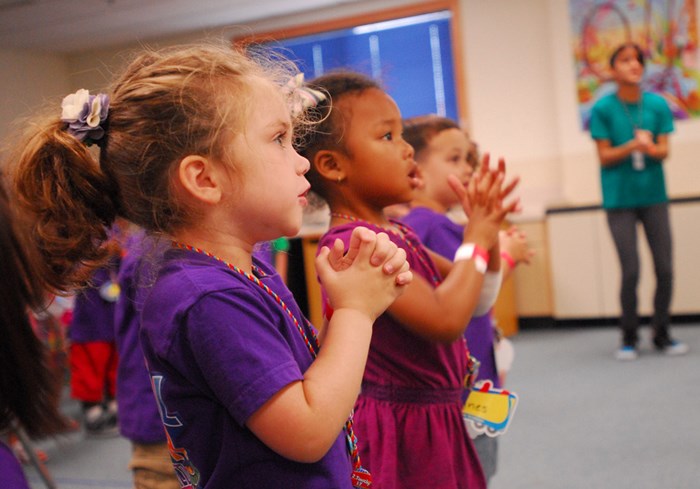 Image: U.S. Army Garrison Humphreys / Flickr
If you attend a church that has more than 250 Sunday worshipers, or an annual budget of $500,000 (or more), or a pastor between 30 and 48 years of age, odds are good that your congregation offers Vacation Bible School (VBS) during the summer months.
Your church, however, would be in an increasingly selective group, according to a recent Barna Group study. VBS programs have declined 16 percent in the last 15 years, from 81 percent of American churches in 1997 to 68 percent in 2012.
Summer church education "isn't going away anytime soon," notes Barna, given that the current two-thirds of churches hosting VBS has been stable in recent years. But what has changed is the reasons why churches choose to drop such programs.
The biggest change: busyness. "In 2001, only 5% of churches who did not offer VBS stated their reason as not having enough time, or wanting to devote such time to more pressing needs," writes Barna. "In 2005, this number of time-pressed ...
1