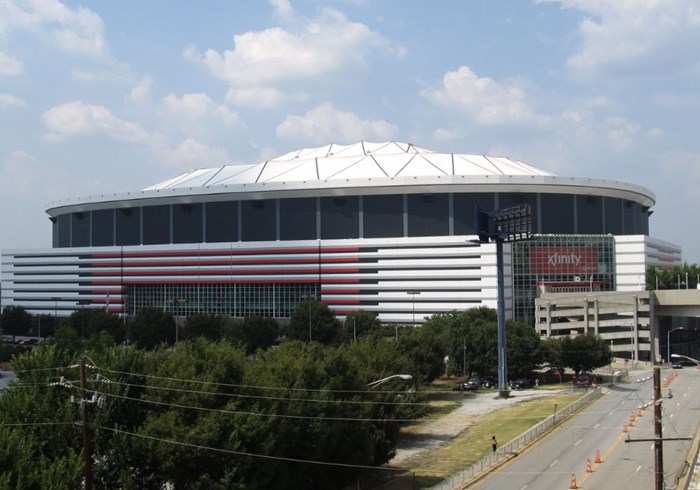 Image: Ken Lund/Flickr
Update (Aug. 13): Less than a week after the Georgia World Congress Center called off negotiations, one of the two churches agreed to sell its land to make room for a new Falcons stadium.
The Atlanta Falcons reached a tentative $19.5 million deal to purchase the property of Friendship Baptist Church, a move announced by Atlanta mayor Kasim Reed but financed by the Falcons.
"We commend the Mayor, city officials and the congregation of Friendship Baptist Church for all of their hard work in reaching a tentative agreement for the acquisition of the church property," the Falcons said in a statement on the deal. "This is certainly a positive development for the south site; however, other significant issues and requirements remain unresolved on that site."
Namely, those "unresolved" issues include the fact that talks remain closed with Mount Vernon Baptist Church, which rejected the city's $6.2 million offer and countered with a request for over $20 million. Mount Vernon's property is ...
1