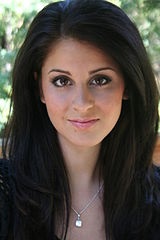 Update (May 23): Houston doctor Douglas Karpen is facing scrutiny for his questionable abortion practices, thanks to testimony provided by three of his former employees.
"Their descriptions on video of some of those killings outside the womb are at least as gruesome as those of the slayings by Gosnell," reports Baptist Press. Pro-life advocates hope to prove that "Kermit Gosnell is not alone."
––-
One pro-life group is capitalizing on interest in the trial of Pennsylvania abortion doctor Kermit Gosnell with three new videos that expose abortion practices in New York and Washington D.C.
The Washington Post reports that Live Action, an anti-abortion organization, "mounted a six-month undercover investigation [and] has released videos this week that raise questions about what might happen to a baby as a result of an unsuccessful abortion." The videos appear on the organization's website as part of a series titled "Inhuman: Undercover in America's Late-Term Abortion Industry."
Live Action says it created the videos to show that "Gosnell is not alone. Videos document the blatantly inhuman and barbaric acts of abortionists leaving crying babies to die, or even killing the newborns themselves."
This isn't the first time Live Action has gone undercover to expose illegal abortion practices. Founder Lila Rose first went undercover to shed light on practices at Planned Parenthood while she was still an undergraduate in 2009, and her videos have led states to put Planned Parenthood clinics on probation. Planned Parenthood fought back in 2011, telling U.S. attorney general Eric Holder that Live Action's videos are "selectively and maliciously edited."