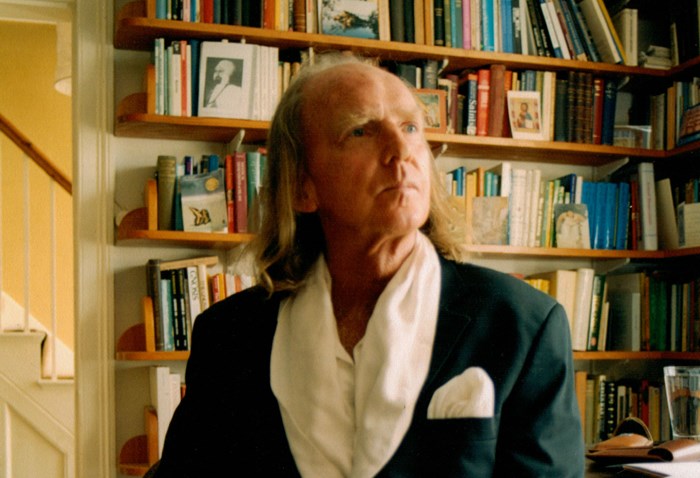 Image: Wiki Commons
This week, the world of sacred music is mourning the Tuesday (Nov. 12) death of Sir John Tavener. The renowned composer was 69.
Wire service reports note:
John Tavener, one of Britain's most celebrated composers whose music was played at the funeral of Princess Diana, died at his home in southwest England... He was one of the few modern composers to gain a following among non-classical audiences, with many people attracted to his mysticism and spirituality. Fellow composer John Rutter told the BBC that Tavener "was touched by genius" at every point. "He could bring an audience to a deep silence which is a very rare gift," Rutter said. "He believed that music was for everybody and was a prayer."
Tavener's father was an organist at a Presbyterian church, his Wikipedia bio notes. He followed in his father's footsteps, becoming an organist and choirmaster at a Presbyterian church in Kensington. In 1968, his composition The Whale (based on the Jonah narrative) put Tavener into public prominence and led to a business relationship with the Beatles' Ringo Starr and Apple Records, which released a recording of The Whale in 1970. In 1977, Tavener stepped way from his childhood Presbyterian faith and joined the Russian Orthodox Church.
British and American church choirs came to know Tavener's work through evocative pieces such at The Lamb, which has been described as a "mesmerizing choral work." On his website, Tavener wrote about composing The Lamb:
I wrote The Lamb in 1982 while being driven by my mother from South Devon to London. It came to me fully grown so to speak, so all I had to do was to write it down. It was inspired by Blake and by my three-year-old nephew, Simon.
With its haunting question, "Little Lamb, Doest Thou Know Who Made Thee?" this work was among his most well-known and has been included on 37 CD recordings. (YouTube: The Lamb)
Tavener had many illnesses throughout his life and was diagnosed with Marfan syndrome, a genetic disorder. People with this disorder are often very tall (Tavener was 6 foot, 6 inches) and have heart valve defects. He is survived by his wife and three children.