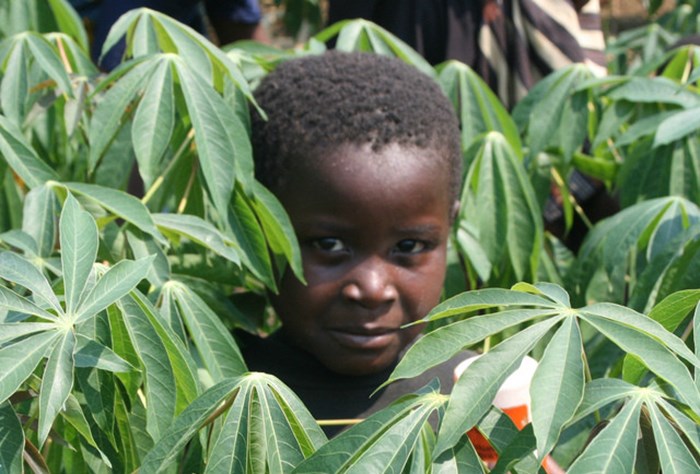 Image: USAID_IMAGES/FLICKR
An estimated 130 organizations and 2,000 events worldwide will mark the fifth Orphan Sunday this weekend. But the event takes on new challenges this year, as public criticism and country adoption closures have increased.
Since September, children from the Democratic Republic of the Congo (DRC) are not allowed to leave the country with their adopted parents for up to 12 months. The Congolese government suspended exit permits and new adoption applications because, according to the U.S. State Department's Intercountry Adoption report:
"This suspension is due to concerns over reports that children adopted from the Democratic Republic of the Congo may be either abused by adoptive families or adopted by a second set of parents once in their receiving countries."
Supporting this fear: Reuters recently investigated the sizable underground market in America for "re-homing," where a couple will adopt a foreign child, only to later give it up for adoption again. More than 24,000 internationally adopted children are no longer with their original adoptive parents, claims Reuters.
However, although the DRC blames adoptive families for failed adoptions, the United States Institute of Peace notes some shortcomings of the DRC itself that also affect overseas adoptions:
"The DRC ranks at the bottom of every corruption index; pervasive corruption undermines peace, increases business costs and strengthens the predatory state."
The Associated Press recently took an in-depth look at critics and defenders of the evangelical adoption movement, as well as how international adoptions have dropped from almost 23,000 in 2004 to less than 9,000 last year. It writes:
"Some evangelicals are so enamored of international adoption as a mission of spiritual salvation — for the child and the adoptive parents — that they have closed their eyes to adoption-related fraud and trafficking, and have not fully embraced alternatives that would help orphans find loving families in their home countries."
The closing of the DRC to adoption followed on the heels of Kathryn Joyce's book, The Child Catchers: Rescue, Trafficking, and the New Gospel of Adoption. Joyce investigated the exploitation of adoption, especially among evangelicals, in which she includes horror stories of adoption in America. Joyce also claims the DRC is the latest country to experience an adoption boom and bust among American adoptive families.
Lawmakers are trying to fix the problem. A proposed solution—the Children in Families First Act (CHIFF)—was introduced to the Senate in September and to the House of Representatives last week. The bill "brings the need for ethical, transparent and accountable child welfare systems to the forefront" as it also seeks to provide better governmental leadership, strengthen international adoption, and serve orphans through families.
CHIFF hopes to use tax dollars to reduce the number of orphans living without families, while also working with other countries to improve their own orphans' lives. Among CHIFF's supporters are many Christian organizations, including the Christian Alliance for Orphans (which sponsors Orphan Sunday), Saddleback Church, Bethany Christian Services, and Focus on the Family.
Jedd Medefind, president of the Christian Alliance for Orphans, has responded to the heated criticisms found in Joyce's book, ultimately acknowledging that the work of Christian adoptions—although not always done perfectly—is still worth doing:
"Yes, errors and pitfalls will always come with any effort to address deep human need. So we must labor continually to minimize risks and avoid unintended consequences. Yet this realism need not lead to the cynicism that defines The Child Catchers…Rather, it reminds us that we must do two seemingly opposite things at once: relentlessly pursue the highest ideals…while also knowing that the situations we enter and the results we achieve will often be far less than ideal."
CT previously noted the plunge in international adoptions and other interesting adoption statistics, as well as evangelicals' changing attitudes toward adoption.