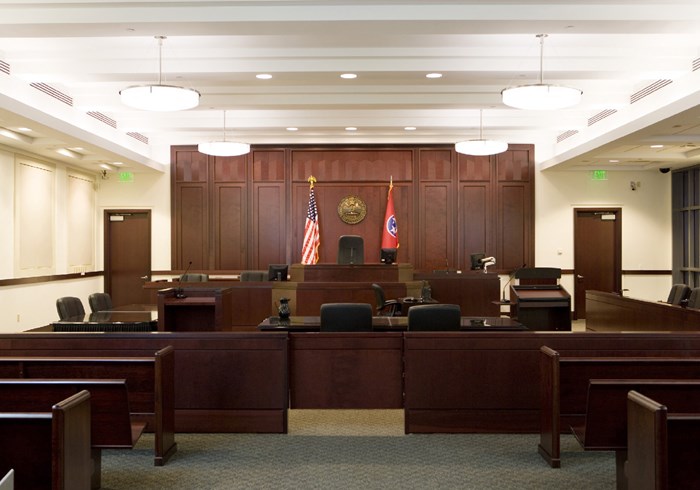 Image: Marcelle Guilbeau/Flickr
A review of 12,000 court rulings from 2012 reveals the most-common reasons that American churches were taken to court last year.
Legal expert Richard Hammar compiled the rulings and analyzed which types are rising and falling for Church Law and Tax, CT's sister publication. His top five categories:
5) Zoning (5.4% of cases)
Most involve RLUIPA, the Religious Land Use and Institutionalized Persons Act. CT regularly reports on RLUIPA, including how the law's property and prisoner protections have diverged since 2000 and how the struggling economy has recently affected churches' battles to build.
4) Property disputes (6.8% of cases)
Such cases have seemed unending, thanks to mainline fragmentation. CT has reported how experts debate whether recent rulings are setting precedents for breakaway churches.
3) Insurance coverage disputes (7.3% of cases)
Recent examples: An insurance company challenged an Oregon church over its treatment of sex offenders (see correction below), while an Indiana church went bankrupt trying to finance building upgrades by taking out insurance policies on elderly members.
2) Nonsexual personal injuries (7.6% of cases)
Recent examples: Parents in Kentucky sued a church after their son was killed because a youth pastor let him drive, and a teen's injuries on a skiing trip led to a multi-million-dollar judgment against a Florida church, prompting churches to reevaluate risk policies.
1) Sexual abuse of minors (13.6% of cases)
CT unfortunately regularly covers such cases, which Hammar says have topped his list for seven of the past eight years.
Hammar explains which categories have changed the most and offers resources at Church Law and Tax.
Editor's note: A previous version of this blog incorrectly stated that Church Mutual sued an Orgeon church over its treatment of sex offenders. Church Mutual only issued a list of requirements for the church to remain insured. CT regrets the error.