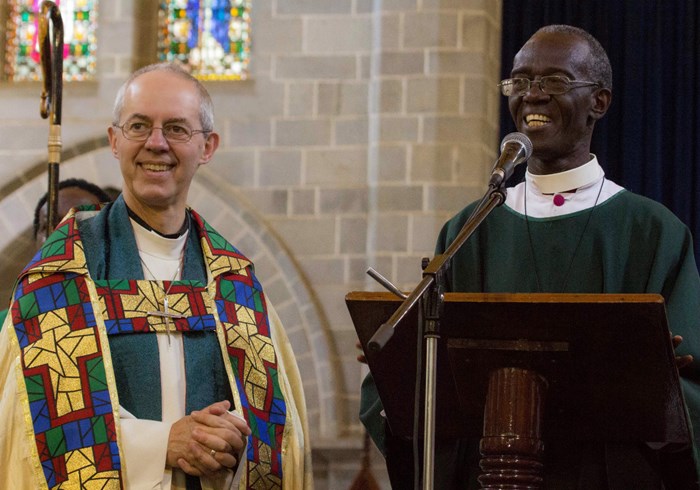 Image: Courtesy of GAFCON (Andrew Gross, ACNA)
On the eve of this week's gathering of restive Anglican conservatives in Nairobi, Kenya, Anglican Archbishop of Canterbury Justin Welby on Sunday said "the colonial structures" of the past should give way to reform.
"We need a new way of being in communion," he said during his sermon at the Anglican cathedral in Nairobi, according to media reports. Starting on Monday, the Global Anglican Futures conference (GAFCON) will host about 1,200 leaders from 40 nations.
In 2003, a flashpoint occurred with the consecration of the openly gay Gene Robinson (now retired) as bishop of New Hampshire of The Episcopal Church (TEC). This triggered an exodus of conservatives from TEC, the American branch of the worldwide Anglican Communion. TEC then started extensive litigation against clergy, churches, and dioceses that withdrew from the national church.
The first GAFCON meeting, held in Jerusalem in 2008, among other issues condemned as false the view that proclaimed "God's ...
1