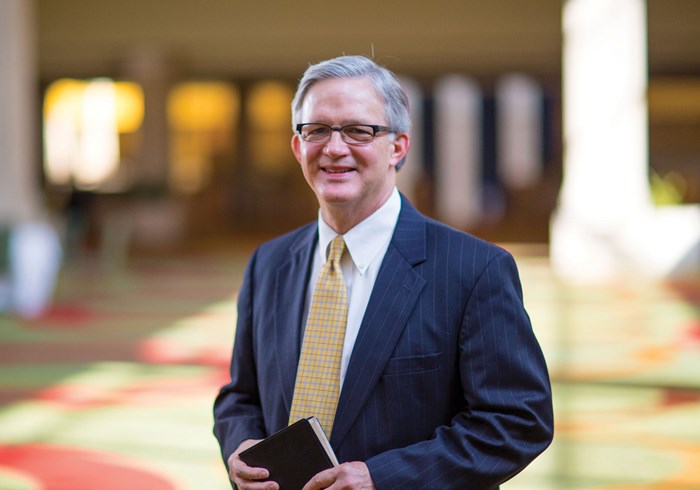 Image: Courtesy of American Bible Society
Editor's note: The official statement from the American Bible Society has been added to this post.
Late Sunday night, one small but significant word was changed on the Wikipedia page of evangelical missions leader Doug Birdsall. The "is" in the opening sentence, "Rev. Dr. S. Douglas Birdsall is the president of American Bible Society," now says "was."
CT noted when Birdsall became president and CEO of ABS this past March after organizing the most diverse meeting of global evangelicals ever for the Lausanne Movement's Cape Town 2010 congress. But today, weeks before his Nov. 8 inauguration ceremony at ABS, he wrote in an email to "Lausanne friends":
I am sorry to tell you that the plans for the inauguration have been cancelled. Last week the Board of Trustees at American Bible Society brought my service to a close.
American Bible Society Board Chairman Pieter Dearolf confirmed that Birdsall's tenure "has come to a close." ...
1