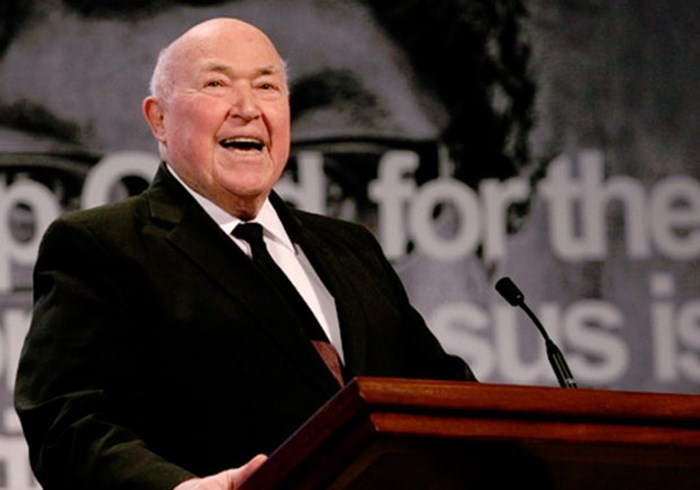 Chuck Smith, the evangelical pastor whose outreach to hippies in the 1960s helped transform worship styles in American Christianity and fueled the rise of the Calvary Chapel movement, died Thursday, Oct. 3, 2013, after a battle with lung cancer. He was 86.
Diagnosed in 2011, Smith continued to preach and oversee administration at Calvary Chapel Costa Mesa (California), where he'd been pastor since 1965. In 2012, he established a 21-member leadership council to oversee the Calvary Church Association, a fellowship of some 1,600 like-minded congregations in the United States and abroad.
Smith was known for expository preaching as he worked his way through the entire Bible, unpacking texts from Genesis through Revelation and offering commentary along the way.
Yet it was his openness to new cultural styles, including laid-back music and funky fashions of California's early surfer scene, that helped him reach young idealists and inspire a trend toward seeker-sensitive congregations. ...
1