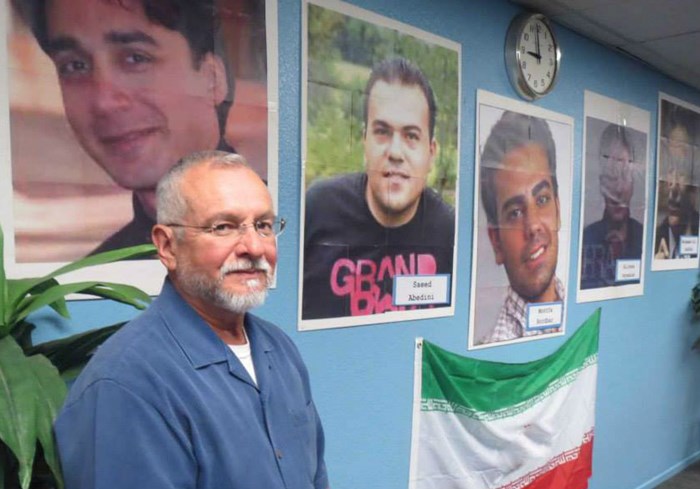 Image: Courtesy of exodus8one
A "gadfly" California pastor tried a novel way to free an Idaho pastor imprisoned in Iran this week.
Eddie Romero sneaked away from his Tehran tour group to later stand outside Evin Prison, repeatedly demanding "Let my people go!" a la Moses while broadcasting the protest live from his iPhone.
Romero, who was arrested and deported back to the United States, also recited the names of four Evin prisoners of faith, including Iranian-American Saeed Abedini, as well as the human rights lawyer who freed Youcef Nadarkhani. He posted 5 minutes of video and 30 minutes of audio live from his phone, demanding the prisoners' release.
"There are five men in there that are undeserving to be behind those walls," said Romero in a video posted on his website. "It's an honor to be arrested today."
Romero spent the night in custody and even spoke to a mullah. He told Agence France-Presse:
"He was a big stern man ... and he just started laughing, ...
1