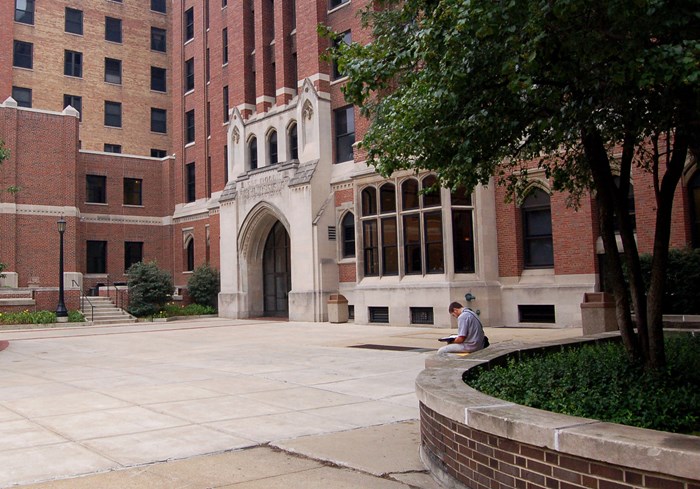 Image: Son of Thunder/Wikimedia
(RNS) The Chicago-based evangelical Moody Bible Institute has dropped its ban on alcohol and tobacco consumption by its 600-some faculty and staff, including for those who work in its radio and publishing arms.
The change in August reflected a desire to create a "high trust environment that emphasizes values, not rules," said spokeswoman Christine Gorz. Employees must adhere to all "biblical absolutes," Gorz said, but on issues where the Bible is not clear, Moody leaves it to employees' conscience.
Employees may not drink on the job or with Moody students, who are not allowed to drink while in school.
Founded in 1886 by evangelist D.L. Moody, the Moody Bible Institute pays the cost of tuition (about $6,000 per semester before federal aid) for its 1,600 undergraduates who attend the main campus in downtown Chicago, many of whom go into ministry after graduation.
Students must abstain from tobacco, alcohol, illegal drugs and "sexual promiscuity" ...
1