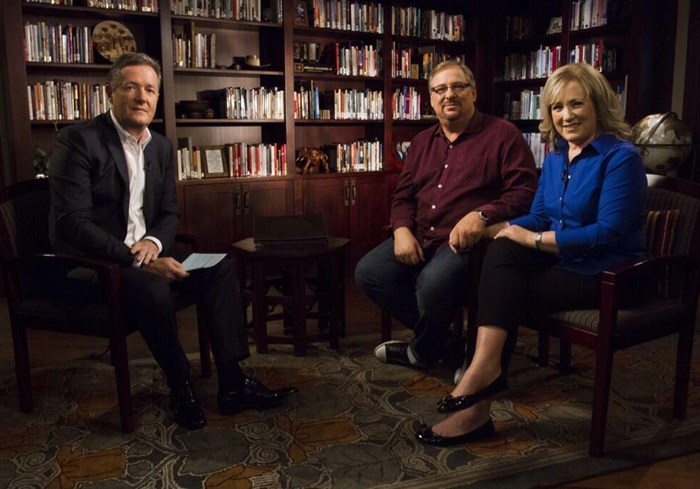 Image: Courtesy of CNN
Pastor Rick Warren shared for the first time intimate details of his son's suicide and his family's grief in what Piers Morgan called his most-inspiring interview ever.
"I have cried every single day since Matthew died," the megachurch pastor said on CNN Tuesday night. "But that's actually a good thing. Grief is a good thing. It's the way we get through the transitions of life."
He choked up on camera, too. His wife, Kay Warren, wiped tears from his cheek as they talked about the five months since their 27-year-old son, who had borderline personality disorder, shot himself with a gun he bought illegally online. Matthew's death, they said, came after years of threatening suicide and even asking his father, "Why can't I just die?"
The Warrens combined personal moments from their story—Kay hugging her son's body as the coroner took it away, Rick reading sympathy letters from people who Matthew had led to Christ—with their ...
1