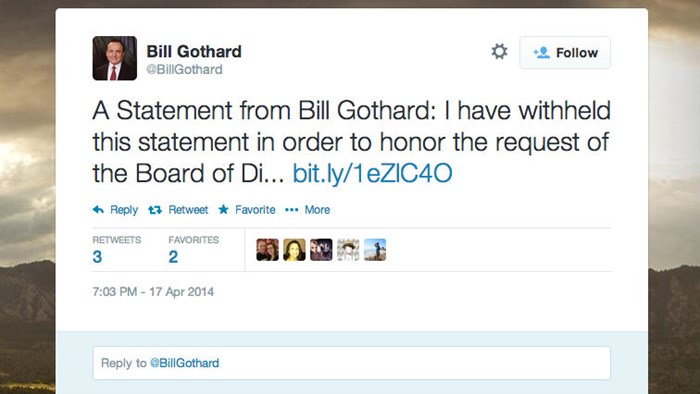 Image: Twitter screenshot
Update (Apr. 22): Recovering Grace has responded to Gothard's open letter, noting "several positive aspects" but overall explaining why it "leaves us troubled" because it remains "incomplete." Meanwhile, a group of academics and ministry leaders (lead cosigner: Norman Geisler of Veritas Evangelical Seminary) is publicly asking IBLP leaders to partner with a seminary to "biblically evaluate" Gothard's past teachings.
-----
As many Christians washed each other's feet during Maundy Thursday services, Bill Gothard broke his silence on allegations that the popular seminar speaker regularly touched young girls' feet amid other forms of harassment.
CT reported in March how Gothard resigned as president of his Institute in Basic Life Principles (IBLP) after his board began investigating sexual harassment accusations from more than 30 women. IBLP said the 79-year-old, who drew 2.5 million people to his family-focused Basic Seminars ...
1