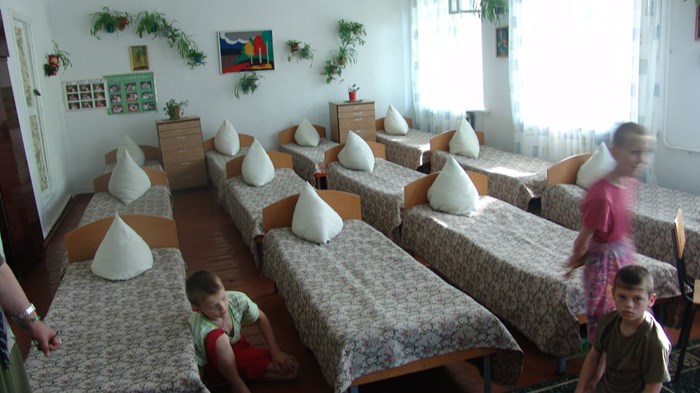 Image: Courtesy of New Life Ministries
[Updated with stats and evacuation plan from Ukraine Without Orphans.]
Last year, Ukraine replaced Russia as the third-largest source of international adoptions by American families. Russia had ranked No. 3 or higher since 1999 (see charts below), but recently banned U.S. adoptions, leaving many orphans in limbo.
But now, Russia's controversial annexation of Crimea from Ukraine has stalled all U.S. adoptions from the disputed Black Sea peninsula. Crimea contains more than 30 orphanages with approximately 3,500 children, according to a 2013 government report. In 2012, nearly 150 orphans were adopted, including 48 by foreigners.
The ban, which Russia delayed enforcing until 2014, is now effective in Crimea, according to multiple sources. The U.S. embassy in Kiev is working to iron out details of the change with the Ukrainian government, and "many parents are understandably concerned about the status of their adoptions," according to Parents for Ethical Adoption Reform. ...
1