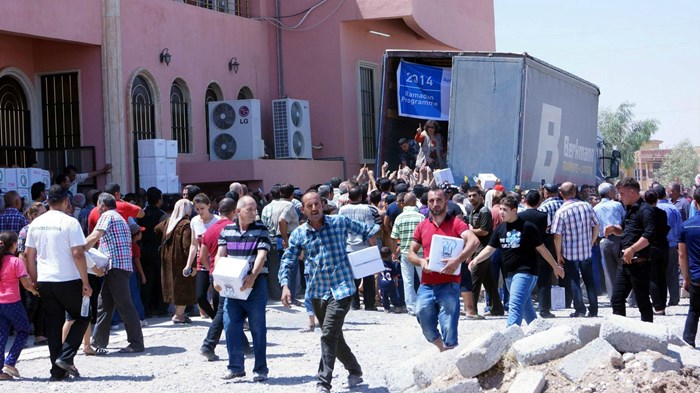 Image: Mohammed Al-Mosuli/EPA
Islamic State militants seized control of the "Christian capital of Iraq," Qaraqosh, and nearby Christian villages last night. The land grab sent has sent an estimated one-fourth of Iraq's remaining Christians fleeing.
"An exodus, a real via crucis ... [Christians] are walking on foot in Iraq's searing summer heat towards [salvation in] the Kurdish cities of Erbil, Duhok and Soulaymiyia, the sick, the elderly, infants and pregnant women among them," a regional Christian leader told AsiaNews. "They are facing a humanitarian catastrophe and a real risk of genocide. They need food, water and shelter."
Qaraqosh, Iraq's most-populous Christian city at 50,000 people, is in the province of Nineveh, 18 miles southeast of Mosul, where CT recently reported the Islamist takeover of Iraq's second-largest city. The move brings ISIS on the border of Kurdish territory. (The Telegraphmapswhere Christians are concentrated in Iraq in relation to other religious ...
1