(UPDATED) 300-page GRACE report recommends BJU impose 'corrective action' on chancellor Robert Jones III.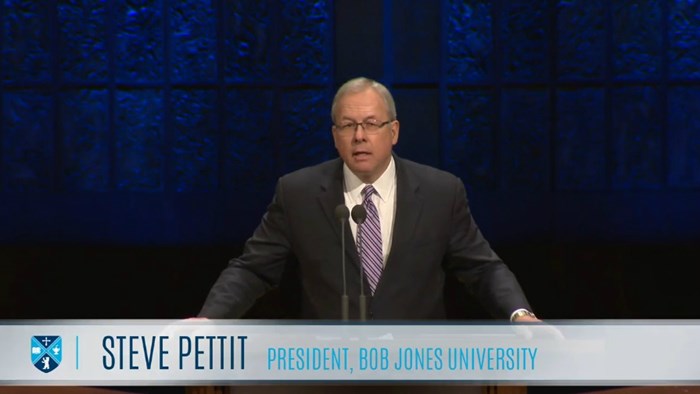 Image: Bob Jones University
[Updated with details from GRACE report and BJU response. First published Wednesday, Dec. 10, at 6:31 p.m.]
A two-year investigation into how Bob Jones University (BJU) responded to dozens of victims of sexual abuse over four decades recommends that the Christian school "impose personnel action"—ranging from termination to remedial education or other "corrective action"—upon its current chancellor, curb the counseling activities of a former dean, and disassociate from three Christian teachers.
Preempting today's release of the lengthy report, which also offers moderate praise for the school's recent policy changes on abuse disclosures, BJU's new president pledged yesterday to learn from victims who found the school's counseling to be "inadequate, insensitive and counter-productive."
"On behalf of Bob Jones University, I would like to sincerely and humbly apologize to those who felt they did not receive from us genuine ...
1