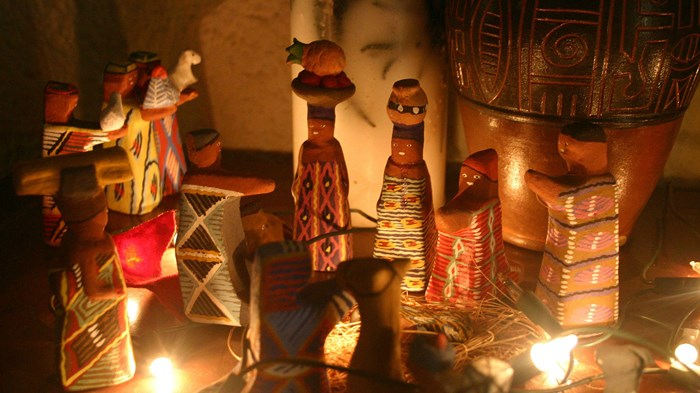 Image: Courtesy of robinelaine/Flickr
The lyrics to a popular yet much maligned Africa advocacy song are now a bit more defensible, given that Ebola has led Sierra Leone to ban Christmas celebrations.
"Do they know it's Christmas time at all?" asks the chorus of Band Aid's 1984 fundraising success, rerecorded this year by Bono, One Direction, Chris Martin, and other artists to raise money to combat Ebola in West Africa. In hard-hit Sierra Leone, the government just banned public gatherings that celebrate Christmas and New Years amid anxiety about the spread of the deadly disease.
"Ebola is hitting us very hard because we are a very close-knit society," said President Ernest Bai Koroma in a Sunday address. "We are in very close proximity to each other, we can reach each other's towns and villages in record time; our relatives are everywhere seeking jobs, businesses and other opportunities. That is why a tragedy anywhere in Sierra Leone is a tragedy everywhere in this country." ...
1