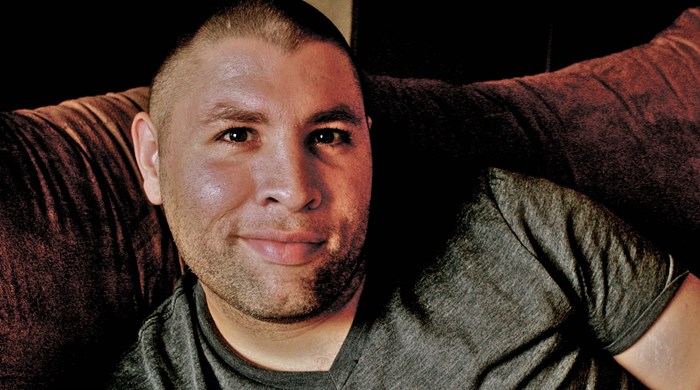 Image: No Place to Call Home
Dozens of individuals raised in Chicago's Jesus People USA Christian community (JPUSA) are alleging that commune members sexually abused them as children, while leaders covered up the abuse for years.
The allegations are contained in a 90-minute documentary film, released today online, and in a civil lawsuit, filed in January in Cook County against the Evangelical Covenant Church (ECC) and JPUSA in Chicago's Uptown neighborhood.
"My intent is to expose truth, bring it to light, because it hasn't been in the light," filmmaker Jaime Prater told Christianity Today. "No one loves JPUSA more than I do. It's my home. Why would I want to see Jesus People shut down? Do I believe that those in power need to step down? Absolutely. But it is my hope that the community can somehow get past this and safety precautions can be put in place to preserve the innocence of children.
"For the first time in the history of Jesus People, former members have come together and coalesced through this journey and have started to heal collectively. My ultimate goal is for reconciliation. When the chips fall where they may and appropriate action is taken towards leadership, I would love to walk in my childhood home again and see where I grew up. That's irrational. But I'm an optimist. Healing on all sides is certainly possible."
Prater said a young man, 10 years older than him, sexually abused him while both were living in the same dorm room. At one time, many JPUSA children had very limited contact with their parents and lived in extended families.
JPUSA is one of the last remaining residential communities dating to the Jesus movement of the 1970s. It has about 400 members and joined the ECC in 1989.
The commune once published the journalism award-winning Cornerstone magazine, produced the Cornerstone Music Festival from 1984 to 2012, launched REZ Band, and was active in exposing harmful religious cults. It also operates mercy ministries to the poor, homeless, and elderly in Chicago as well as a roofing supply business.
But as a community, JPUSA has been dogged by controversy since the 1994 publication of Recovering from Churches That Abuse. In that book, Ron Enroth, author and Westmont College sociologist, chronicled how former JPUSA members reported being spiritually abused. In 2001, the Chicago Tribunereported that JPUSA leaders held an "iron grip" on commune members. In both instances, JPUSA members denied the community or the governing council had engaged in spiritual abuse or was overly authoritarian.
In 2009, Prater used Kickstarter, a crowd-funding website, to underwrite his film on JPUSA. Five years in the making, No Place to Call Home alleges that many of approximately 150 children who spent their childhood living in the JPUSA community were molested, fondled, sexually abused, or raped from 1974 to 2004.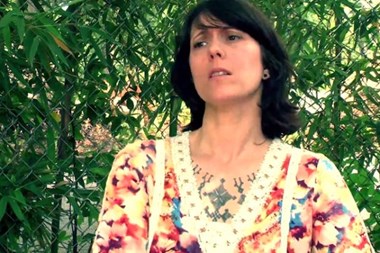 Image: No Place to Call Home
One individual in the film, Heather Kool, 38, now living in Georgia, filed the January civil suit against JPUSA and the ECC, seeking $100,000 in damages. Other survivors may sign on to the litigation.
In total, Prater has accounts of abuse from 73 individuals and has hosted a private area on Facebook, where survivors share their stories.
The film includes victims detailing episodes of abuse, including:
A male JPUSA resident who molested children was later allowed to become an instructor.
One young child, after being spanked, was fondled by an adult resident.
A woman who was sexually abused as a child, grew to adulthood, then had children who were sexually abused.
Three women allege that a member of the JPUSA council sexually abused them in separate incidents.
Prater said some of the children, after being abused, reported the assaults. But, he said, JPUSA elders often disbelieved these accounts and isolated the victims from interaction with other children—sometimes for years. Prater said he was among the children who were shunned and isolated.
On Thursday [Feb. 27], the ECC released a brief statement, saying, "We are aware and concerned for all parties involved. We take these matters very seriously. Because of current litigation, we are unable to comment at this time.
"We care about partnership with our local congregations, but in terms of governance each local body is an independent and self-governing entity. Our member churches run themselves."
JPUSA is governed by a council of senior members and has not released a public statement about the suit or the film itself. However, JPUSA leader Neil Taylor told the Chicago Tribune, "How we are having to respond is basically not to respond, based on advice we have received from lawyers."
Prater said previous efforts by survivors to motivate JPUSA and the ECC to address the cases of past abuse failed. "No one has paid attention. Thanks to the Catholic Church, sexual abuse is in the headlines almost daily. People can't stomach this anymore. Child sexual abuse is a whole different level, which commands attention."
So far, there has been little independent investigation of the abuse. In April 2013, Midwest Christian Outreach, a ministry focused on new religious movements and abuse within the church, published a report on JPUSA by Ron Henzel, senior researcher.
Henzel concluded in his report, "We hope JPUSA will avoid attacking the messengers... Yes, it is true that Jaime Prater no longer professes to be a Christian. Yes, it is also true that he is openly gay. But these facts do not invalidate his testimony."
According to DNAinfo, a Chicago news site, the Chicago Police Department in 2013 investigated JPUSA but did not find evidence of abuse and did not seek criminal charges.
A court hearing on Kool's civil suit is scheduled for mid-April.