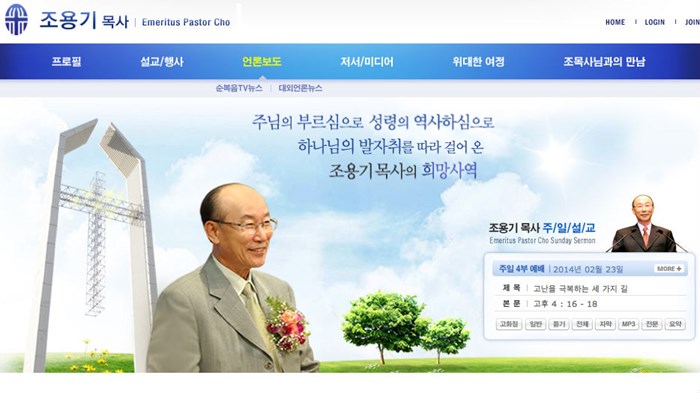 Image: FGTV.com
Update (Feb. 26): Several pastors spoke up after David Yonggi Cho's sentencing to defend his character and values.
First, Cho apologized to his church congregation when elders accused him of embezzling, and refused to blame the crime on his son in court, Taiwanese pastor Mao-Song Chang toldThe Gospel Herald, which describes itself as "the world's largest pan-denominational Chinese Christian news provider."
Cho also has a simple lifestyle and spends much of his resources on social welfare, Bob Rodgers Sr., pastor of Louisville's Evangel World Prayer Center and a personal friend of Cho, explained to Charisma. He attributes the scandal to Cho's "prodigal" son.
On Sunday, Cho told his Yoido congregation that his conviction was the hardest day of his 50 years of ministry, and said, "God forbid, if God calls me back today, I will still be able to go to the Kingdom of God," reportsThe Gospel Herald, which notes other details of the 78-year-old's ...
1