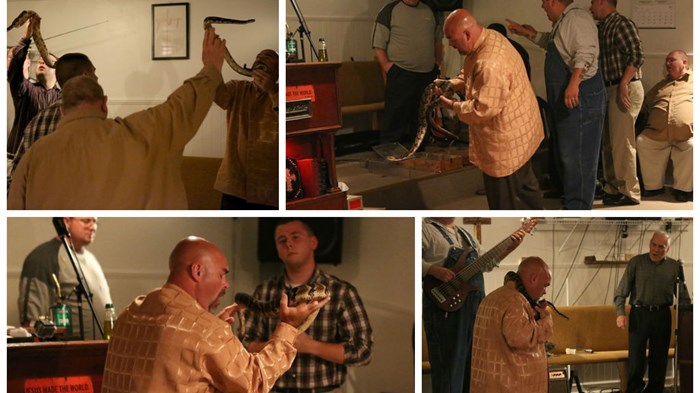 Image: National Geographic
After sustaining numerous snake bites over the years, a prominent serpent-handling minister and co-star of Snake Salvation died Saturday night after a rattlesnake bit him during a Kentucky church service.
Jamie Coots, 42, died two hours later in his home surrounded by family. Andrew Hamblin, Coots's co-star on the reality TV show, was also present at the incident, according to the Lexington Herald-Leader.
Emergency workers tried to convince the minister's family to let them take him to the hospital, but his wife and son refused.
"He always said, 'Don't take me to the doctor,'" his son Cody Coots told the Herald-Leader. "It was totally against his religion."
Snake handling has seen a small-scale resurgence among young Pentecostals in Appalachia, spawning a reality show and a religious freedom case. The New York Times even noted how Hamblin and his supporters hoped to become a "new front in the battle for religious liberty."
Last ...
1