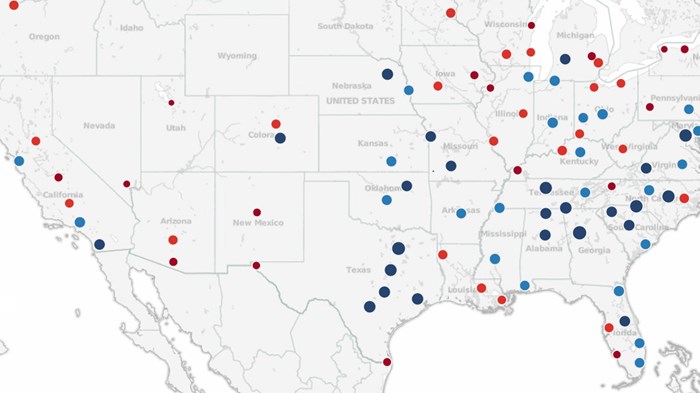 Image: Courtesy of Bible Gateway
Building upon recent research on how 100 American cities "rank and tank" at embracing the Bible, Bible Gateway has crunched last year's search data and produced its own list of the 100 most "Bible-minded" cities in the United States.
However, this list is quite different, since it measures "different things" from the list produced by the American Bible Society (ABS) and Barna Group. Notes Bible Gateway on its blog: "The ABS/Barna survey is measuring Bible reading and agreement that the Bible is accurate, while our data shows overall usage regardless of how the reader feels about the Bible's accuracy."
Among the interesting results: While Washington, D.C., ranked No. 80 on the ABS list, it ranks No. 3 on Bible Gateway's list—the largest jump of any city. Honolulu is a close second, ranking No. 78 for ABS vs. No. 13 for Bible Gateway. (The biggest drop: Charleston/Huntington, W.V., ranking No. 11 for ABS but only No. 72 for ...
1