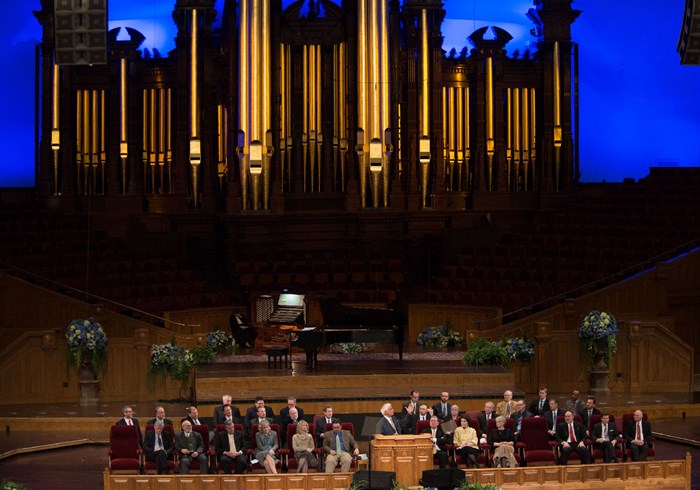 Image: Ben Ian May (courtesy of RZIM)
Update (Jan. 20): Ravi Zacharias, who in 2004 was the first evangelical Christian to speak at the Mormon Tabernacle since D. L. Moody in 1899, expressed thanks this past weekend for his second invitation (videos available here). "I am truly honored and privileged to stand behind this pulpit and I do not take it lightly," he said, according to his ministry's press release.
The release also cites Mormon leader Jeffrey R. Holland, a member of the Quorum of the Twelve Apostles:
Holland explained that "no joint ecumenical statement of any kind is being attempted here" and acknowledged that "there are doctrinal differences," but emphasized that "We are witnessing a diminution of religious expression that is unprecedented in Western culture and certainly in American culture" and "the very least we can do is know and understand each other better than we do."
-----
The "most improbable dialogue" between evangelicals and Mormons continues to grow since CT first examined ...
1