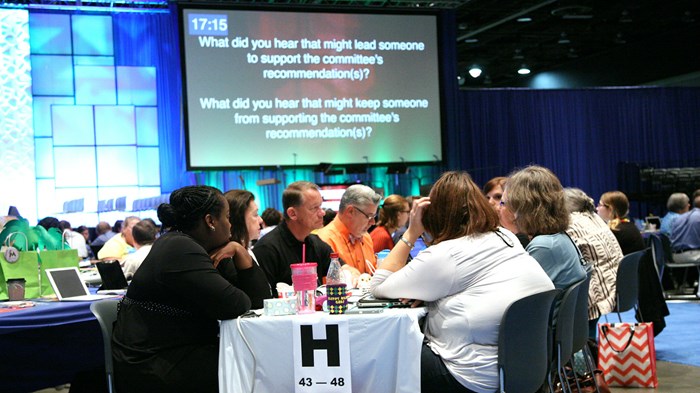 Image: Danny Bolin and PC(USA)
Update (July 7): The Presbyterian Church (U.S.A.) has removed the study guide Zionism Unsettled from its website.
The New York Times reports that church leaders decided the publication's availability on the church website was confusing. "As we were getting letters, email, social media, editorials, increasingly it became evident that it was confusing to people that Zionism Unsettled does not represent the views of the Presbyterian church, but divestment does," said Gradye Parsons, the denomination's stated clerk.
Religion News Service reports more details.
-----
A Presbyterian Church (U.S.A.) vote to divest from some Israeli holdings may be a largely symbolic measure by a denomination rapidly losing its symbolic weight.
The PC(USA) voted to divest from three companies—Caterpillar, Hewlett-Packard, and Motorola Solutions—that provide equipment Israel uses to raze houses, operate checkpoints and communicate in the occupied West Bank, the Associated Press (AP) reports. ...
1