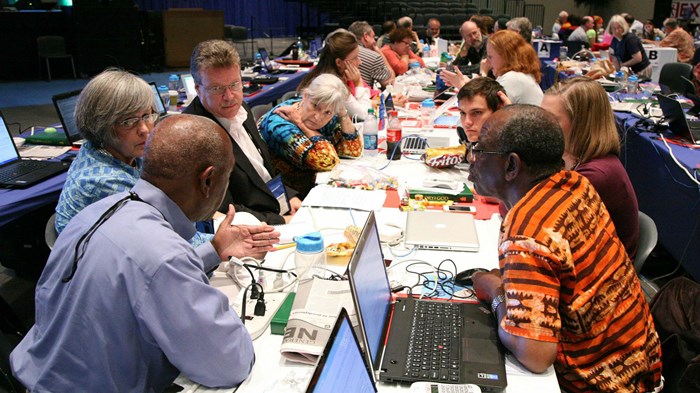 Image: Courtesy of Danny Bolin and PC(USA)
America's largest Presbyterian body voted yesterday to change its definition of Christian marriage and permit individual churches to perform same-sex marriages.
The new "authoritative interpretation" of the Presbyterian Church (U.S.A.)'s Book of Order gives individual pastors discretion to perform same-sex ceremonies where the practice is legal. The addition, which passed a general assembly vote 317–238, states:
teaching elders may conduct a marriage service for any such couple in the place where the community gathers for worship, so long as it is approved by the session; or in such other place as may be suitable for a service of Christian worship. In no case shall any teaching elder's conscience be bound to conduct any marriage service for any couple except by his or her understanding of the Word, and the leading of the Holy Spirit.
The assembly also voted to change the definition of marriage in the Book of Order, the denomination's governing ...
1