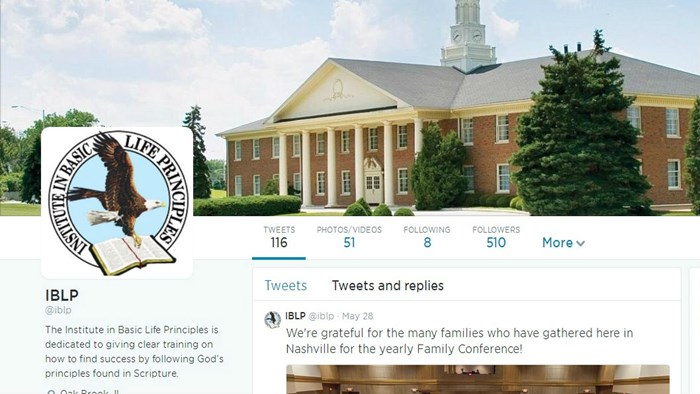 Image: Twitter screenshot
A board investigation into allegations that Bill Gothard sexually harassed teen girls has concluded that the popular seminar speaker acted inappropriately but not criminally.
CT reported in March how Gothard resigned as president of his Institute in Basic Life Principles (IBLP) after his board began investigating sexual harassment accusations from more than 30 women. IBLP said the 79-year-old, who drew 2.5 million people to his family-focused Basic Seminars but never married, explained that he "wanted to follow Matthew 5:23–24 and listen to those who have 'ought against' him."
In a statement released Tuesday (full text below), the IBLP board of directors said that Gothard's "shortcomings" do not discredit his past teaching but will prevent him from working for IBLP in a counseling, leadership, or board role "at this time." According to the statement:
At this point, based upon those willing to be interviewed, no criminal activity ...
1