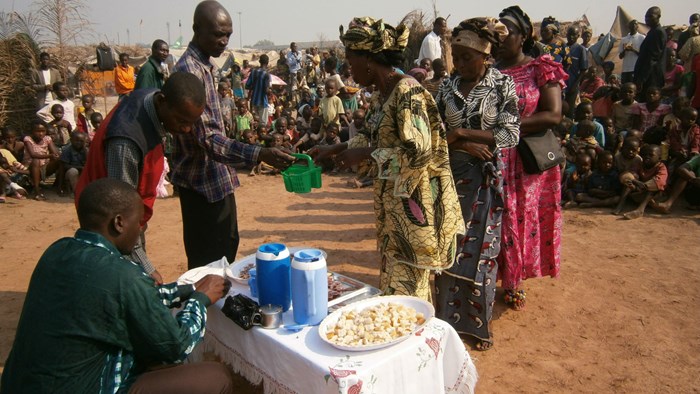 Image: Open Doors
Fears of genocide in the volatile Central African Republic (CAR) have flipped focus from Christians being victimized to Muslims being victimized. Yet Christian and Muslim leaders are still trying to persuade the world that the current crisis is not sectarian at heart.
Religious leaders from the capital city, Bangui, who "refuse to be enemies" recently traveled to New York City to ask the United Nations for a peacekeeping operation. An Amnesty International report documents anti-Muslim and anti-Christian violence throughout the CAR. One-quarter of the country's population of 5 million has now been displaced, according to the Christian Science Monitor.
But senior Christian leaders dispute Western media calling anti-Balaka fighters "Christian militias" and Séléka fighters "Muslim militias." Touted as a counterexample: Muslims finding shelter in churches in Boali and around the country.
The Alliance of Evangelical Churches even pledged ...
1