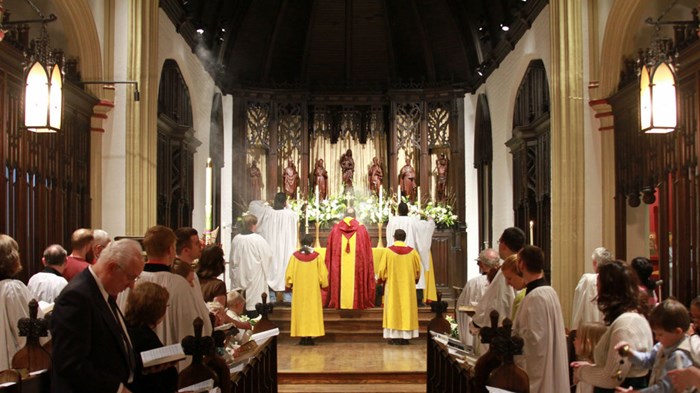 Image: Provided by Nashotah House Theological Seminary
A seminary student's request for the leader of The Episcopal Church (TEC) to come and witness unity between U.S. Anglican conservatives and progressives instead prompted a public wave of disunity—which has now been ironically (albeit tragically) tempered by the student's unexpected death.
Terry Star and two other students at Nashotah House, a theologically conservative Anglo-Catholic seminary in Wisconsin, had asked the seminary to invite Presiding Bishop Katharine Jefferts Schori to "come and see ACNA (Anglican Church in North America) and [TEC] in harmony" because she had once advised them not to attend the seminary, Nashotah dean Edward Salmon told the Institute on Religion and Democracy (IRD).
The invitation to preach in Nashotah's historic chapel sparked a furious uproar among Anglican conservatives, including the resignations of a Nashotah trustee and an honorary board member as well as a call for Salmon's own resignation.
Bishop Jack Iker ...
1